corvaglia group
Hörnlistrasse 14
Eschlikon
Switzerland
+41 71 973 77 77
moc.ailgavroc@ofni
www.corvaglia.com
Company profile
News
Downloads
Contact
COMPANY
corvaglia is a provider of closure systems for PET bottles. As a successful and innovative supplier to the beverage industry, corvaglia sets global standards when it comes to beverage closures. Over the period of almost three decades, a company group, three sites and a worldwide network of partners in over 15 countries was established, which includes renowned multinational companies among its customers. In addition to innovation and pioneering spirit, corvaglia's strength lies in its fully integrated process chain – from the creation of cap solutions to fitting them on the bottle: The foundation of this strength is corvaglia's expert team, which approaches every challenge with zeal and curiosity, whether it's cap design and development, mold design and manufacturing, cap production, or providing technical support to clients when it comes to cap application.

QUALITY
corvaglia's quality management system guarantees the processes surrounding development, production and sales of injection molding machines and beverage closures. corvaglia is FSSC 22000 V5, ISO 9001:2015, ISO 14001:2015 and ISO 45001:2018 certified – the relevant regulations and standards are part of corvaglia's everyday work.
corvaglia optimizes the use of resources and is constantly improving the efficiency of their processes. Examples for this include the central preparation of materials, lightweighting of closures and the application of an up-to-date waste disposal strategy.

CAP DESIGN & DEVELOPMENT
Every efficient solution for a good closure system relies on just the right concept. corvaglia will be glad to advise you right from the outset of your product development process – corvaglia can support you with the design of your closures, so that they will complement your bottle design perfectly and lower your raw material costs. The success of your product has the highest priority for corvaglia. Design and functionality of the closure on your PET bottle is the result of corvaglia's expertise and – if necessary - fast iterative loops in the development process.

corvaglia offers you specialized expertise down to the smallest detail. And corvaglia provides helpful assistance every step along the way, straight through to the training of your employees.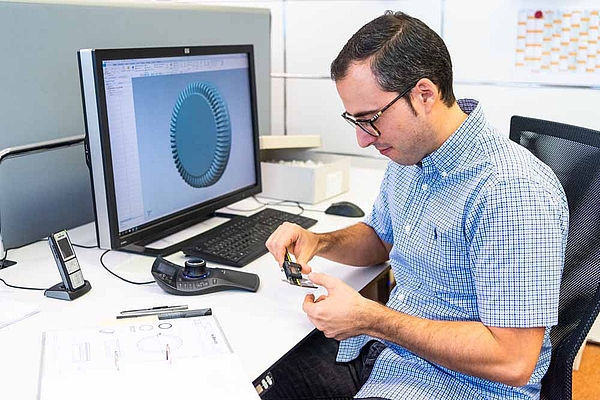 MOLD DESIGN AND MANUFACTURING
Do you want to lead the way in cutting the cost of closure manufacturing? Then you have come to the right place! corvaglia supplies you with a high-quality, reliable, low-maintenance and long-lasting modular injection mold to couple with their innovative closure designs. corvaglia deploys their broad technical expertise to create the conditions for your sustainable competitive advantage. Every component of the modular mold is manufactured to match the others. That means 100 per cent exchangeability and less time and effort for service and repair.
corvaglia will be glad to advise you on the selection of the appropriate injection mold or help you to turn your product ideas into reality. corvaglia is ideally positioned to assist you in this matter because corvaglia not only design closures and manufacture molds but the practical expertise extends to cap production and application of caps onto the bottle.
corvaglia's design specialists and skilled toolmakers work in a bright and stimulating environment. A continuous programme of ongoing training for the staff ensures that each manufacturing cell is used to maximum efficiency. corvaglia also runs a special training department for the apprentices.
corvaglia's service extends well beyond the finished tool. Customers have access to a qualified team offering a comprehensive after-sales service. corvaglia has also a state-of-the-art warehouse with dynamic minimum-stock monitoring to guarantee quick, efficient delivery of spare parts. Spare parts and wearing parts are also available for tools that are more than 20 years old. Competent advice guarantees fast, reliable service worldwide.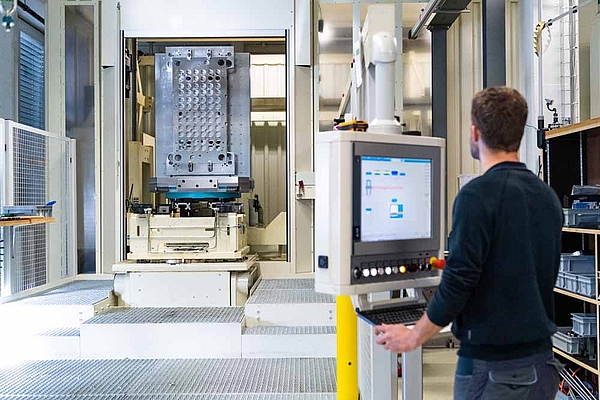 PRODUCTS
Gain an overview and discover corvaglia's comprehensive range of standard closures here. Or discuss with them your individual closure solution - corvaglia definitely will find the perfect closure concept for you.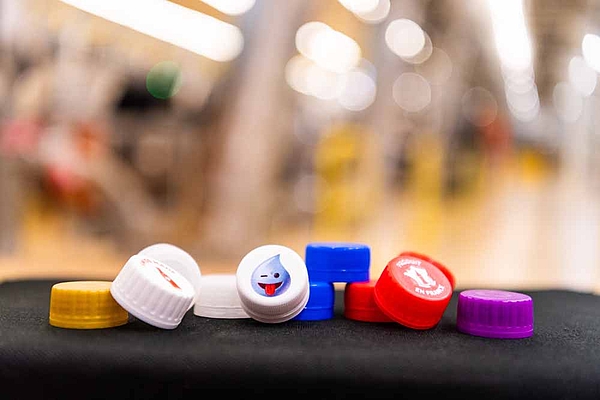 CAP PRODUCTION
corvaglia is keenly aware of the intense competition in the beverage sector, so they also know that bottlers demand reliable cap supply at a low cost. These beverage closures must be precisely matched to the various requirements of the beverages, whatever the closure type.
The fully automated production facilities produce closures around the clock. Integrated camera systems ensure one hundred per cent quality monitoring before the caps are packaged in exact quantities. High processing precision guarantees a minimum of rejects without additional cost. As experts for economical closure solutions, corvaglia's got it all covered: Flexibility and instant access to the technical expertise represent major advantages for you.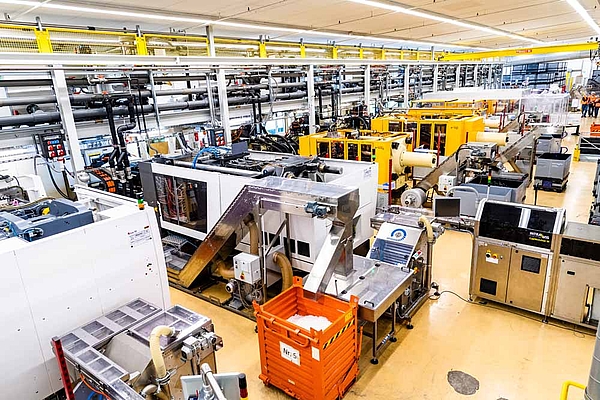 CAP APPLICATION
corvaglia is always ready to carefully consider your special requirements. corvaglia is firmly convinced that every project represents a new challenge, and every customer has to be treated individually. This is one of corvaglia's strengths. You will discover this for yourself as soon as you talk with one of their experts. Because their customer base is just as diverse as the costumer's requirements for the different beverage closures they use. No matter whether it's a one-piece beverage closure (single-component cap) or a hotfill cap for bottling hot beverages. corvaglia relieves you of a large part of the work by actively supporting you with their expertise.
From corvaglia's experience, products manufactured at corvaglia increase neither set-up time nor reduce throughput of the filling line. Tying together with the experts from the filling line, the capping technicians will support you to make the most of your production capacity.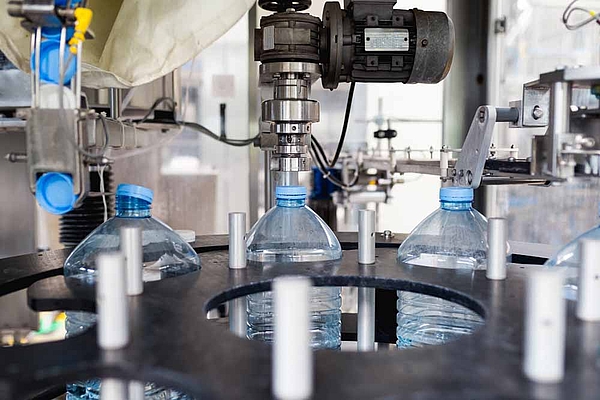 IT'S ALL ABOUT CAPS
To summarize the benefits you gain from cooperating with corvaglia: competent advice and service, reliable and prompt delivery, and attractive prices. You will save time and money because of clever closure designs, superior mold technology and application of budget-friendly closures without problems. Moreover, you work with a company that has continuously revolutionized closure technologies, setting the benchmark in the international market. Examples of revolutionary innovations by corvaglia are the CSD short neck introduced in Italy and the superlight water closure launched in the US market. Do not miss the opportunity to achieve great energy and investment savings – talk to corvaglia.