Month in Charts - a Service by SBAcci
Global PET Supply/Demand 2020 - 2025
| Business function |
SBAcci
| United States
The current edition of PETnology's "Month in Charts" series - a service from SBAcci - shows a stable growth rate of 5.2% for 2021-2025, for global PET packaging resin production. The growth rate is supported by the solid demand from the areas of beverages, food, and consumer products, according to SBAcci.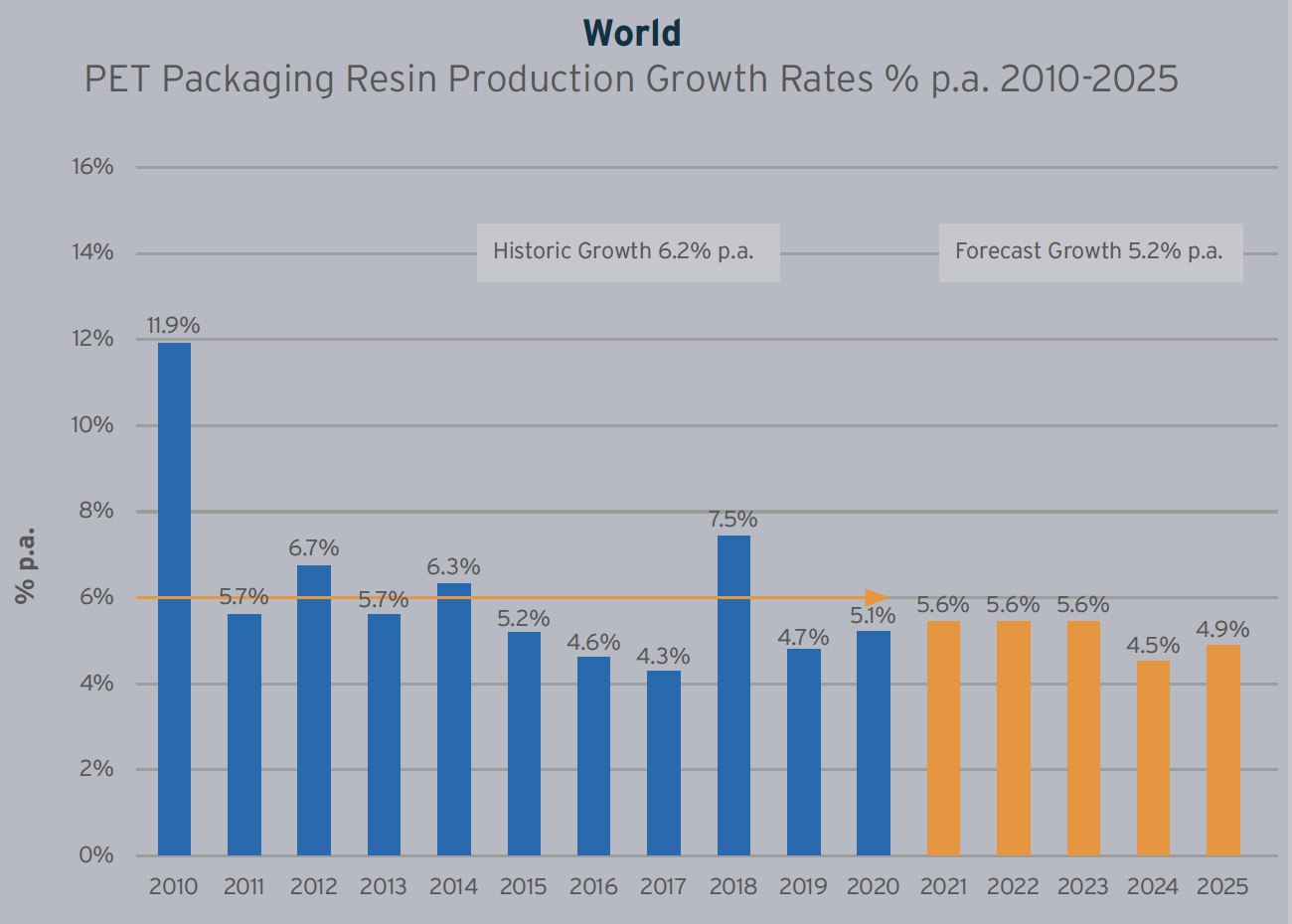 Global PET production growth rates are forecast to remain strong averaging 5.2% over the 2021-2025 timeframe.
Continued good demand from beverage, food, and consumer products is supporting global production demand.
Global PET production rates include rPET which will continue to grow as supply allows.


---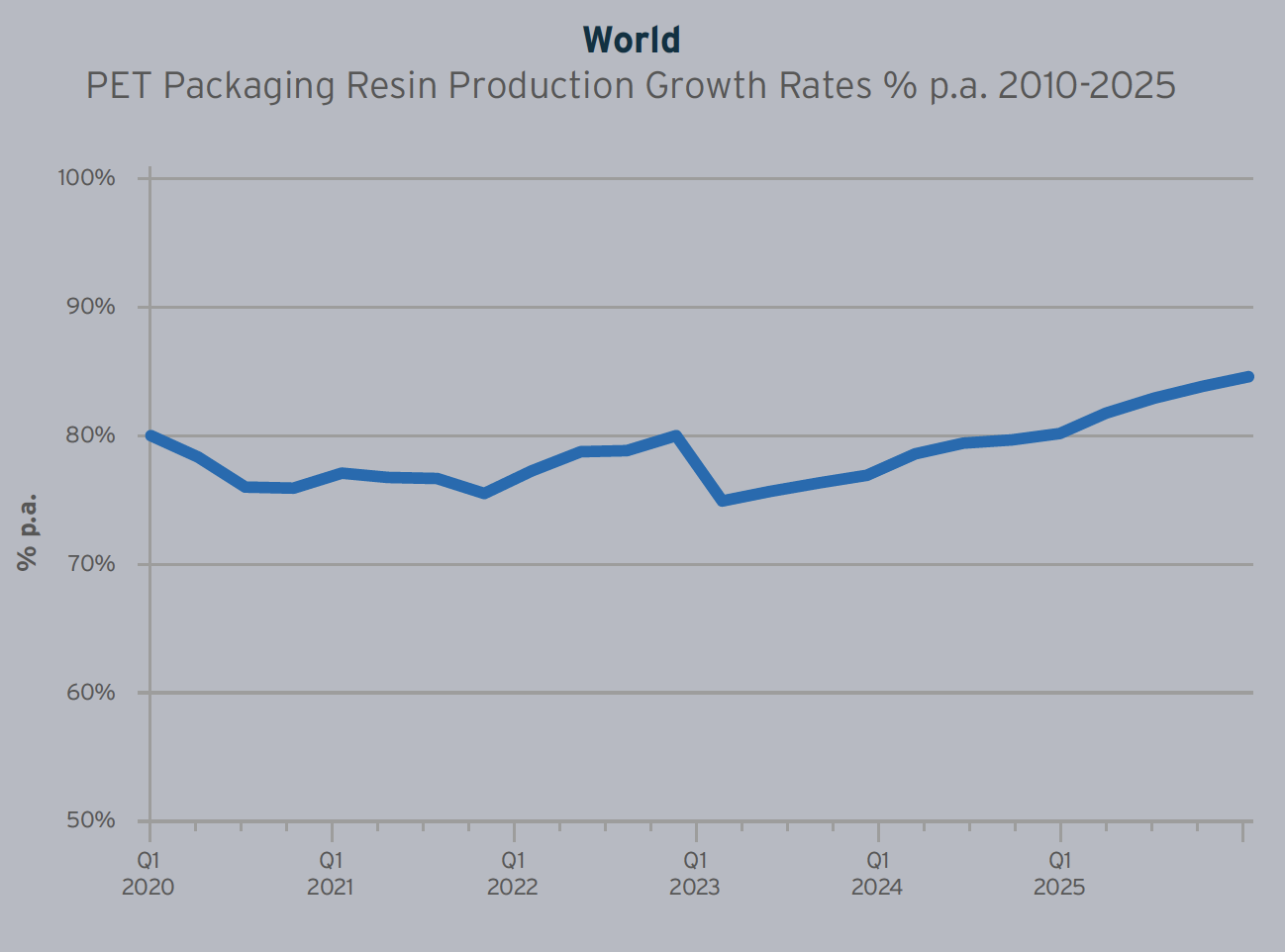 With strong demand growth and positive cash flow for PET producers in most regions, new PET project announcements are now coming to the market to support growth.
Our 5-year forecast is for global PET operating rates to remain in the high 70% - low 80% range helping support demand growth.


---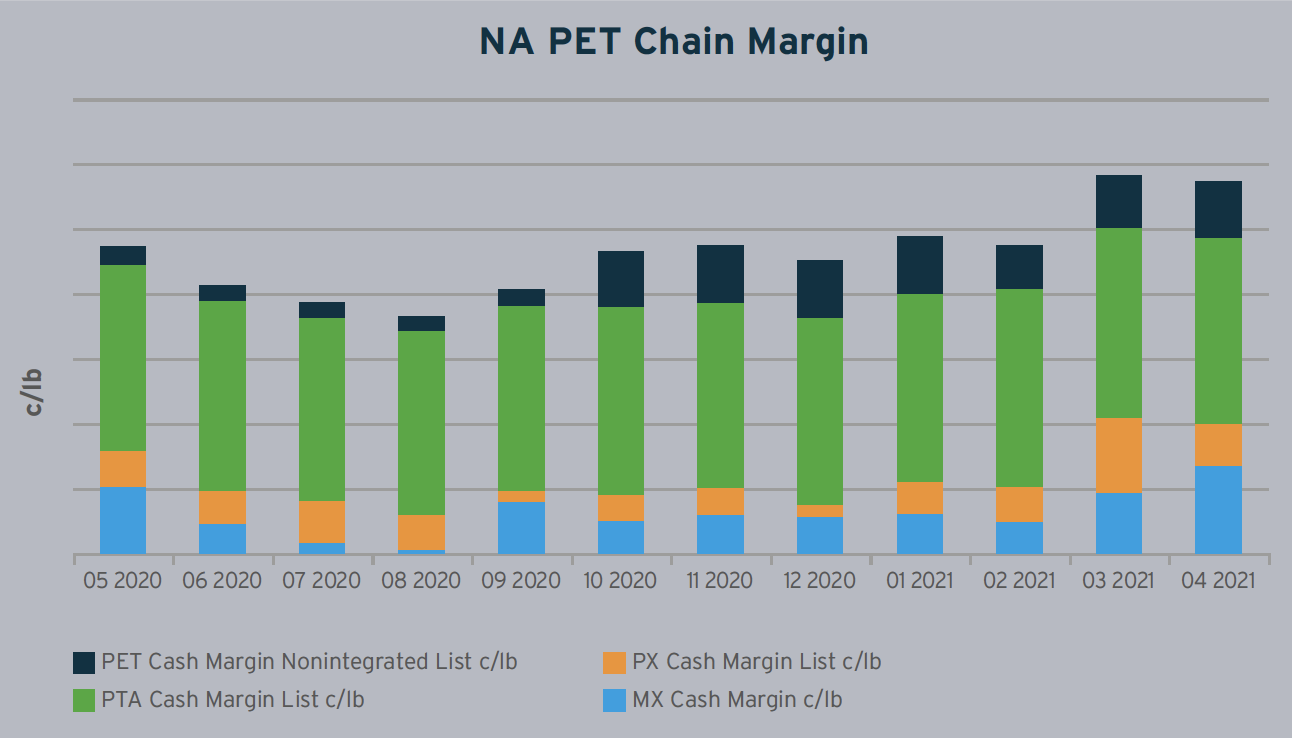 North American PET resin margins improved in 2021
North American PET margins remain positive
North American PX margins have improved from Q4 2020
North American MX margins also remain positive


---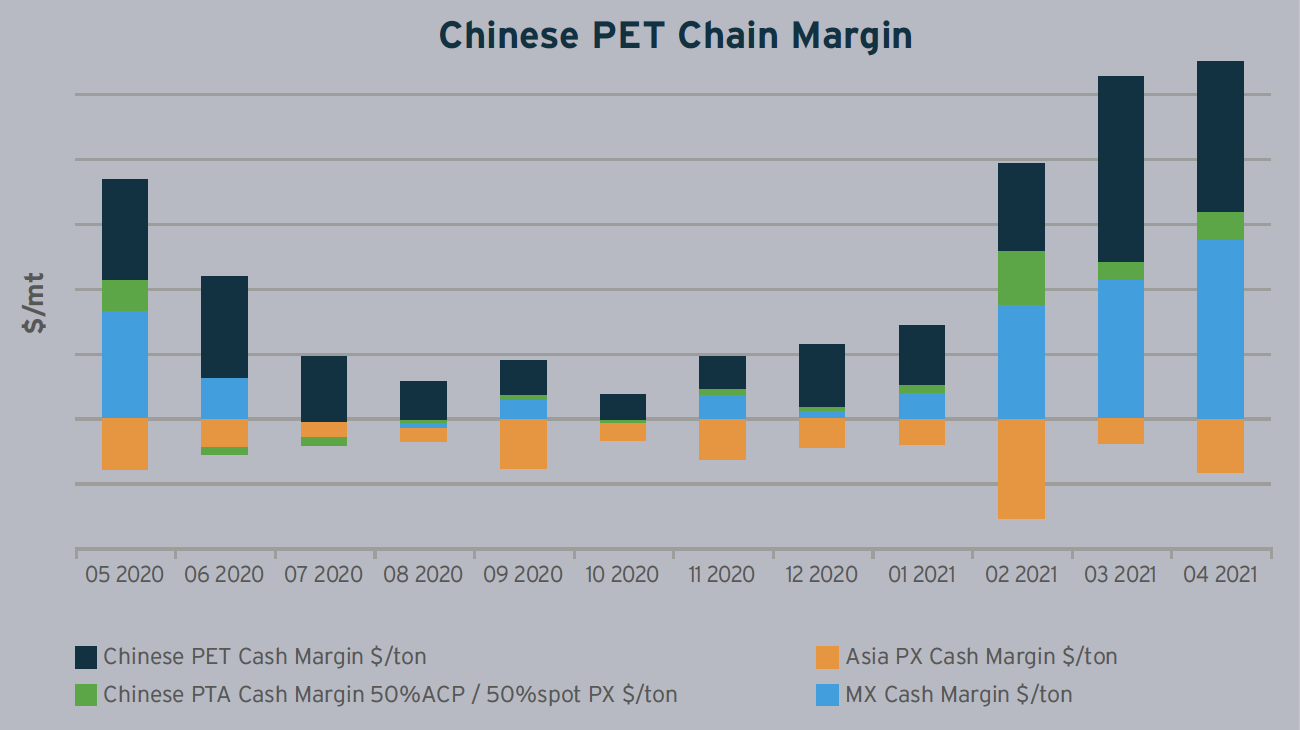 Chinese/Asian PET resin margins have significantly improved from 2020 levels
Chinese/Asian PTA margins have improved to breakeven to positive levels for February-March as utilization rates have been reduced to support spreads
Chinese/Asian PX-MX margins remain at or below cash cost due to over supply in the region
Chinese/Asian MX margins remain positive and improved from Q4 2020 levels


---
EU PET resin margins have improved primarily due to PET supply issues caused by regional PTA production issues
EU PTA margins remain positive
EU PX margins remain at or below cash cost
EU MX margins remain positive and improved from Q4 2020


---
Stay updated with our weekly PET briefing newsletter
Subscribe now
Back