M.Tanner AG
Länggstrasse 19
Illnau
Switzerland
+41 52 355 21 55
hc.garennatm@eciffo
www.mtannerag.ch
Company profile
News
Downloads
Contact
Tanner - Preform & Closure Solutions
M. Tanner AG offers their customers a complete solution from a single source. Starting with a concept (Layout) via the engineering (customer solution) to the installation (Products & Service) and support during the lifetime of our products (After Sales Management).
Preform Line - one system, one source
The concept
One system, one source. That is the Tanner Preform Line. From the automatic loading of boxes, to the new way of placing the preforms into a conveyor system, through to sorting, inspecting and cleaning the preforms. The Preform Lines fulfils all requirements in one system. Different Preform Lines are available.
PS Preform Line
The compact solution cloes to the ground for both offline and inline preform inspection at the preform production site.

Type overview
PS25
up to 40,000 p/h
PS35
up to 50,000 p/h
PS50
up to 72,000 p/h
PS60
up to 100,000 p/h
---
LS Preform Line
The compact, high-quality system solution for processing and sorting up to 42,000 preforms per hour, directly upstream of the blow moulding machine.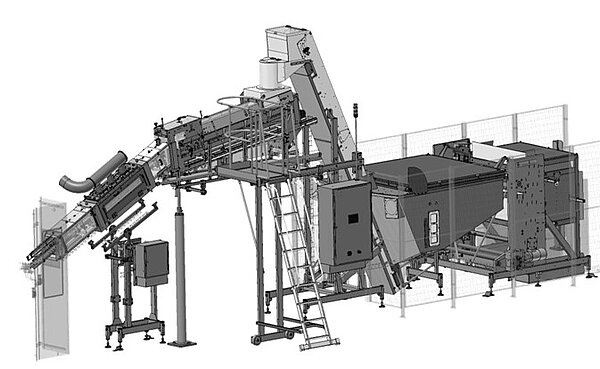 Type overview
LS18R
up to 20,000 p/h
LS25R
up to 28,000 p/h
LS25
up to 32,000 p/h
LS35
up to 42,000 p/h
---
FS Preform Line
The flexible solution for all Output ranges and layout and set-up requirements. Can be expanded with various Options and third-party components, such as cleaning or UVC irradiation. Focus: Bottling plant.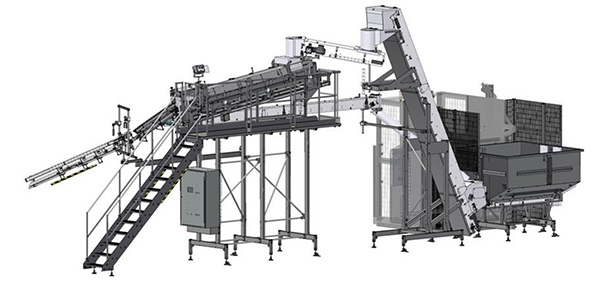 Type overview
FS18R
up to 26,000 p/h
FS25
up to 46,000 p/h
FS35
up to 58,000 p/h
FS50
up to 68,000 p/h
FS60
up to 85,000 p/h
---
AS Preform Line
The high-quality clean line solution with a soft metering belt, sorting close to the ground, worldwide unique cleaning system, optional camera inspection and UVC Irradiation. Focus: Bottling plant.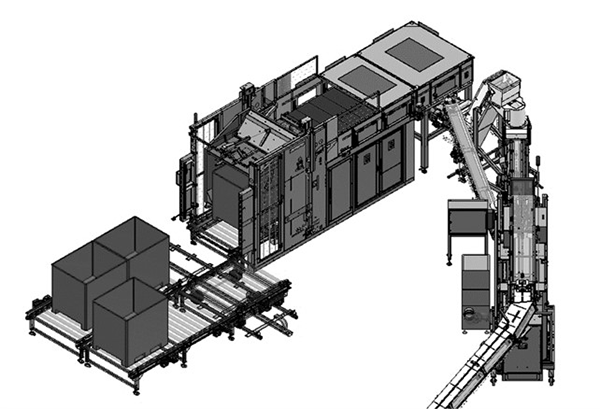 Type overview
AS18R
up to 26,000 p/h
AS25
up to 46,000 p/h
AS35
up to 58,000 p/h
AS50
up to 68,000 p/h
AS60
up to 85,000 p/h
---
KPT Tanner Tipper
Over 650 Tanner tippers are in use worldwide. Tanner tipper versions:
KPTD-2214 Double Tipper for 2 to 3 boxes
KPT-2014 Standard Tipper
KPT-4014 Tipper extra-wide
KPT-5014 Tipper for an automatic loading with lifting fork
KPT-6013 Tipper for lower height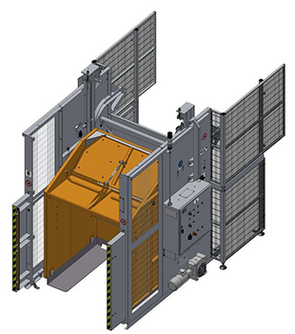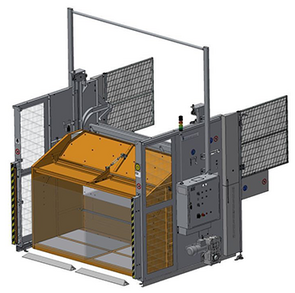 ---
Tanner SOFThandling
New concept to reduce the noise level (<85dB) and be gentle on the preforms. No falling height anymore due to innovative technology laying out the preforms on the dosing belt. = fewer stops in the follow-up process Available with single or double tipper. Retrofits possbile to existing Tanner preform tipper or third-party units.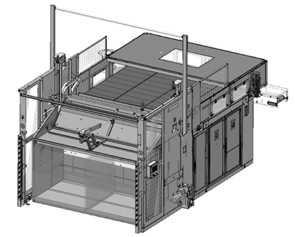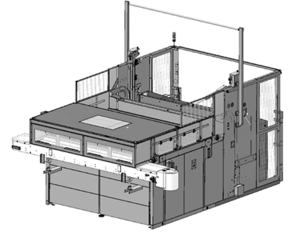 ---
Tanner Overhead Clamping Conveyor
The Tanner clamping conveyor - unique worldwide. Product coverview.
can be installed close to the floor
Preforms fed overhead (foreign bodies separated)
Camera Inspection (damage to openings, out-of-roundness, support ring fragments and an additional camera for gate inspection)
Overhead Air Rinser (ionisation and extraction of particles)
UVC-irradiation (for destroying germs)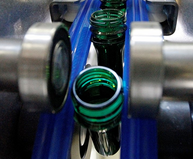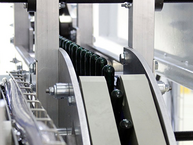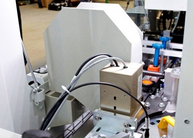 ---
Cap Solution - the logistics concept for closures
The concept
Tipper and silo
-
the result of two components is an entirely logistics concept for the closure handling. Tanner provides with the
Cap Solution
a tipping device for the customer and the market, which can be adjusted up to customer request. Longe-term experience stikes out in a new direction - the
Cap Solution
.
Overview:
Cap Solution
connection in-line
to cap silo (CST) possible. Max.
container size
(wxdxh): 1300x1300x850-1420mm
Load:
max. 400kg
Loading height:
4m
Capacity
cap silo: 1'300 liters / m
3
Options:
Electrical silo cover, opening with electrical drive
Transport system for complete automation process