PETnology Europe 2019 Programme Highlight
PET Industry, a Victim of Its Own Success. Our Solution for an Effective Circular Economy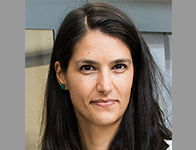 Anna Horecica
Preform Systems Product Manager, Sipa, Italy
Anna is a Technological Engineer with 11 years in the PET packaging business. Anna joined SIPA in 2008 as Project Manager following projects and key accounts in Europe, North America and Africa.
In 2013 she became Project leader for the development of linear and rotary stretch-blow molding machines and since 2016 she covers the role of Preform Systems Product Manager overseeing the development of new injection systems such as the innovative Xtreme and Xtreme RENEW.
PET industry, a victim of its own success. Our solution for an effective Circular Economy.
SIPA believes it is vital that a circular economy is implemented as quickly as possible, or our industry risks becoming a victim of its own success. Xtreme Renew is an important boost in making PET packaging sufficiently sustainable for its future success.
Xtreme Renew is the first system in the world to produce food-grade preforms from 100% washed post-consumer recycled PET – rPET – flakes in a single thermal cycle. It is both cost-effective and highly energy-efficient. Because the recyclate is put through a single thermal cycle, the overall quality of the preforms is higher than with other systems in which the recyclate is granulated and then re-melted. This is most evident in terms of aesthetics: the preforms are less yellow and more transparent.