PETnology Europe 2019 Programme Highlight
Method for Producing Injection-Stretch-Blow Moulded Bottles and Jars with a Microcellular Foamed Structure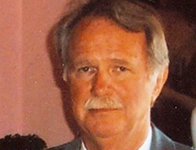 Eberhard Neumann
In 1978 Eberhard Neumann, who studied mechanical engineering ,started in the PET-Polymer industry in the USA. In 1984 he relocated to Germany to become the technical manager for a European PET producer.

In 1988 Mr. Neumann joined Nissei ASB (Japanese single stage injection-stretch-blow-moulding machine manufacturer) as vice-president for the sales business of machines in Europe and in 1995 he became the Managing Director of the European rep. office in Duesseldorf.

In 2010 Mr. Neumann retired from his professional activities but continued to stay active in developing new innovations such as foamed bottles / jars.
High market demands have resulted in bottles and jars (subsequently referred to as containers ) with marginal mechanical properties and insufficient stiffness. Containers with a foamed internal structure based on gas-expansion have none of these disadvantages, because:
of their increased mechanical properties (higher stiffness)
weight and polymer reduction, due to the fact that gas weighs almost nothing.
The presentation will focus on the method how to produce container with a microcelluar foamed structure and their applications.