PETnology Europe 2019 Programme Highlight
How to Improve PET Preform Production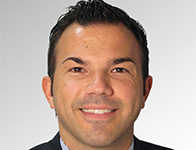 Paolo Gasparotto
Business Development Manager, Moretto
After a degree in industrial design at the University of Vicenza (Italy), Gasparotto Paolo began his experience in sales in 2000 in a big Italian group that produces large forgings rings following European markets.
In 2006 he joined a Japanese company producing centrifugal pumps where he has developed a great experience in Mediterranean, African and near East markets.
In the period 2009-2012 he managed a production plant in Pune (India) for an Italian big group for the agricultural implements production.
In 2012 he joined Moretto group as Business Development Manager.
The production schedule has been set. The material is known and the final product never changes. So how does one improve…the product, the process, the speed? Moretto has the solution!
Like every moulder of high volume, repetitively produced products…especially those moulded with sensitive PET, the customer went to their process to look for answers and opportunities for improvements. With a quick analysis of production headaches, the processor easily came to realize that any variation in the tightly regulated process was the first, and often the biggest drain on production efficiency. So any product or improvement that can reduce variations will maintain or even increase production. The term "early warning" took on a new meaning when looking for processing culprits that consume time, material and resources and the variability of resin and the drying/preheating process came into question.
Moretto provided the customer with customized solutions for PET treatment in order to reach the customers target in terms of production efficiency.