PETnology Europe 2019 Programme Highlight
Innovative Preform Inspection Solutions:
How New Real Time Quality Inspection Systems will Impact your Production Process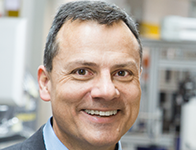 Dr. Gerd Fuhrmann
Managing Director, INTRAVIS GmbH
Dr. Gerd Fuhrmann has founded the INTRAVIS GmbH in 1993, straight after he has finished his studies in electrical engineering and done his Ph.D. at the RWTH Aachen under supervision of Prof. Dr. Meyer-Ebrecht.
INTRAVIS GmbH is now known as one of the worldwide market leaders in the field of image processing systems. Started in the field of micro tomography, INTRAVIS is now expert in quality-assurance of the plastic packaging industry. Dr. Gerd Fuhrmann is its general manager and the only owner.
He is married, has two children and lives in the technology-rich area of Aachen.
Real-time preform quality inspection is the new state of the art. With increasing pressure from customer requirements, knowledge of your daily preform production processes becomes essential. High-performance vision systems and robust software solutions are required for economical and rapid decisions in today's production environment. INTRAVIS will exhibit revolutionary solutions on the K-fair 2019 in Düsseldorf. At PETnology, Dr. Gerd Fuhrman, CEO of INTRAVIS, will give you an exclusive insight into these innovative solutions just one day before the fair starts.