PETnology Europe 2019 Programme Highlight
OxyClear® Barrier PET Advances and Recyclability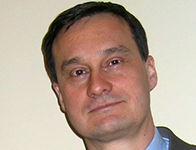 Dr. Frank W. Embs
Director New Business Development, Indorama Ventures, USA
Frank Embs has been driving product development and commercialization of specialty PET resins for Auriga Polymers Inc. a company of INDORAMA Ventures that was formerly owned by INVISTA since 2004.
In his role as Business Development Director he is responsible for developing and executing the global business strategies for the INDORAMA's Barrier and Extrusion Blow Molding resin platforms and markets.
He has driven the commercialization and managed the worldwide business growth of PolyShield® resins for beer packaging and initiated, facilitated and executed the development and product launch of OxyClear™ barrier resin for packaging oxygen-sensitive foods such as juice, beer, wine and ketchup and has develop first commercial applications.
More recently he is executing the commercialization of PolyClear® EBM PET, a new PET resin from Indorama Ventures for extrusion blow molding that can be recycled with PET.
Throughout his career, Frank has directed new product and business and development initiatives including driving commercialization of SilGuard® high-barrier packaging films at Hoechst Celanese from idea stage to initial sales.
Frank holds a Ph.D. in Chemistry from University of Mainz Germany and MBA from IESE Business School in Barcelona.