PETnology Europe 2019 Programme Highlight
The Recycling Technologies as the Key Success Factor for Plastic Packaging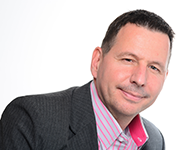 Dr. Axel Hannemann
Business Unit Manager Fiber and Pellet, Gneuss Kunststofftechnik
Dr. Axel Hannemann is a Graduate in Engineering and Plastics Processing in Germany since 1995 and done his doctorate in Mechanical Process Engineering in 1999. He is Head of Business Unit Fibers and Pellets and Manager Technical Sales at Gneuss Kunststofftechnik GmbH. He is with Gneuss for the last 19 years where he started as a Regional Sales Manager. Prior to joining Gneuss Kunststofftechnik GmbH he was leading a technical center at a manufacturer of reactive injection molding machines in Germany.
The recycling technologies as the key success factor for plastic packaging
Plastic waste is an increasing problem for the environment. However plastic has become indispensable in many areas of life. Therefore, we have to see plastic as an important raw material that we can reuse and process.
The Multi Rotation System (MRS) from Gneuss is in its core a highly efficient degassing and decontamination extruder, that has been extremely successful in PET Recycling all over the world since its introduction in 2007.
PET Bottle to Bottle recycling is one of the most demanding processes for recycling. The end product is later on in direct food contact, and therefore represents a very critical part from a product safety point of view. Also a bottle is always in the customers visual focus and hence needs to meet highest expectations regarding its transparency and color.
Gneuss latest technologies permit the processing of post consumer PET Bottle flakes directly into a high quality bottle grade pellets. This is achieved by means of the unique and patented Multi Rotation processing section and the brand new IV boosting system JUMP. The extremely high devolatilizing and decontamination performance and the rugged and compact design of these technologies has convinced more and more processors in the last years.
The key elements of the Gneuss Polyester Recycling Process will be presented, particularly highlighting results and features of the JUMP polyreactor.