PETnology Europe 2019 Programme Highlight
Flexibility in Modern Aseptic Filling Technology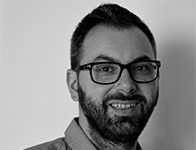 Massimo Nascimbeni
Product Manager Blowing & Filling at GEA Group
Massimo Nascimbeni, born in 1973, holds a degree in Mechanical Engineering from the University of Modena and Reggio Emilia, Italy. Massimo Nascimbeni has extensive experience in the packaging industry and has held various managerial positions for a number of leading companies. He is currently Product Manager Blowing & Filling at GEA Group.
Flexibility in modern aseptic filling technology
Over the last 40 years, the aseptic bottling industry has matured and become extremely competitive, with new demands from consumers, retail and diverse stakeholders along the entire supply chain. Said scenario has led to an expansion of GEA's bottling technology portfolio for sensitive beverages that now covers a full range of aseptic and ultra clean machinery with unique and competitive solutions apt to deliver exceptional performances.
The contribution of GEA in continuous innovation can be acknowledged in smart tools and products, which can have a significant impact on a Customer's bottling line, providing them with the possibility and the capability to realize unique premium liquid beverages.