PETnology Europe 2019 Programme Highlight
Stretching the Capabilities of PET to 120 Litres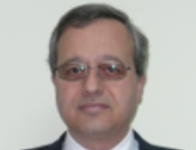 Constantinos Sideris
Director, CYPET Technologies
Constantinos studied Chemical Engineering at Cambridge University UK, and then got an MBA from Carnegie–Mellon University, in the US.
He has been working in the plastics field since 1984, when he joined a plastics industry in the UAE as general manager. In 1991 he became managing director and in 1994 group technical director.
In 2000 Constantinos settled in Cyprus, taking the management of the family business, M. Sideris & Son ltd, suppliers of machinery, auxiliary equipment and raw materials to the plastics industry.
Having conceived a new, innovative process for the production of PET bottles and jars, Constantinos started CYPET Technologies Ltd, to patent, develop and commercialize the new CYPET process.
STRETCHING THE CAPABILITIES OF PET TO 120 LITERS
- NEW PET PACKAGING APPLICATIONS
The PET industry has been focusing on light weighting and increasing productivity for the mass production of small bottles for beverages packaging. Only a few equipment manufacturers offer solutions for larger PET containers and then only up to 30 litres. As a result, packaging applications for sizes of 15 litres and above are dominated by HDPE and sometimes metal packaging solutions.
CYPET Technologies' unique and patented single-stage PET process has the capability to produce PET containers well beyond the 30 litre limit of existing equipment. This can open up new markets and applications for the PET industry, offering opportunities to replace other materials like HDPE, metal, fiber board etc. By using a large sized clamping unit, CYPET can accommodate injection moulds and blow moulds for very large PET containers with very wide mouth openings.
The world's first 50 Litre containers were produced back in 2016 on two CYPET machines. One is a beer keg produced in Australia and the other is a milk container with integrated handles produced in Kenya. CYPET broke its PET world record size twice since then. The first time was with a very innovative 60 litre rectangular crate for fruit and vegetables, with integrated handles on a large rectangular mouth opening. PET's transparency was a key factor for this application.
The most recent achievement with respect to size is the production of a 120 litre open mouth drum in PET, with a 400 mm mouth diameter. With a 30% weight reduction compared to HDPE, this is a very economical solution, with parallel environmental benefit of saving resources with the reduced weight.
With its new long-stroke machine model, in addition to very large containers, CYPET offers the most productive single-stage system for large containers in the 10 – 25 litres range, which can be produced with 4 cavities, with up to 120 mm neck diameter and with integrated handles capability.
How about future possibilities? Having achieved the 120 litre drum size, CYPET is confident that PET's capabilities can be extended to the popular drum size of 220 litres, for which a new bigger machine model needs to be used, that can be developed in a short time by applying the same process, just scaling up.