PETnology Europe 2019 Programme Highlight
Detectability of Black Packaging for Recycling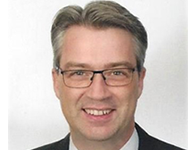 Marco Schaefer
Head of Market Segment and Business Development Packaging EMEA
Clariant Plastics & Coatings (Deutschland) GmbH
Business Unit Masterbatches
Marco Schäfer joined Clariant in 2013 as a Regional Key Account Manager. Before being promoted to his current role of Market Segment Head Packaging for the EMEA region he was part of Clariant's Global Key Account Management team for several years. In this position Marco has dealt with multinational companies and brand owners.
Prior to his time at Clariant Marco has worked in different positions in the plastic packaging and semi-finished good industry including Sales Manager for PET Preforms & Bottles at Artenius PET Packaging, Marketing and Business Development Manager at Röchling Sustaplast and Technical Marketing Manager for Specialty Films at Klöckner Pentaplast.
Marco holds a Diploma in Chemical Engineering from the Europa Fachhochschule Fresenius (University of Applied Sciences) in Idstein.
Detectability for Recycling
cesa®-IR MASTERBATCHES for BLACK PACKAGING
Black is an attractive color and so many companies use black packaging to brand their prestige products. The typical pigment to achieve a black coloration is carbon black. Carbon Black provides excellent coloration strength and dispersion quality.
At the same time higher amounts of this pigment can have a negative influence on the detectability of the packaging during the recycling process.
In most automatic sortation systems, infrared light is beamed onto packaging materials and, because different polymers reflect that light differently, NIR sensors can differentiate between polyethylene, polypropylene, polyester and various other commonly used polymers in today's packaging.
Carbon black absorbs all or most of the NIR light and as a result black packaging cannot be sorted according to their constituent polymer and will end in the mixed polymer stream or residual waste which will not be recycled. For that reason, many brand owners and plastic packaging producers have been pressured to move away from black for environmental reasons.
Clariant's new range of CESA®-IR additive masterbatches was developed to eliminate this issue and make dark-colored plastics visible to these near-infrared (NIR) sensors. The colors were developed in close collaboration with customers and a leader in sortation technology. This has allowed Clariant to develop luxurious and persuasive black colors, without compromising the essential detectability during the recycling process.
Specific CESA-IR formulations have been developed for HDPE and LDPE (injection and extrusion blow molding); PP (film extrusion and injection molding); and PET (extrusion and injection stretch blow molding).