PETnology Europe 2019 Programme Highlight
How to Manage Production in a Dynamic High-rPET World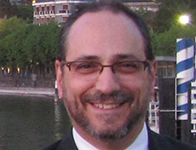 Paul DiZinno
Manager, Process Performance Optimization
Paul DiZinno is currently Manager, Process Performance Optimization. Paul joined Agr in 1980 and served the company in areas of engineering, sales and quality prior to his current position. Paul has a degree in Electrical Engineering and has over 20 years of experience in the PET industry, focusing on container processing and testing.
Production of PET beverage containers, in a world of rapidly increasing usage of rPET material, can be a daunting challenge. This presentation will explore the vast array of considerations and issues in managing a PET container production line using high percentages of rPET material.
We will walk you through the differences in rPET material, specifying which materials to use, and the processing issues to take into consideration.