Monsieur Gaston was a creative spirit. Problems inspired him, challenged him to develop solutions to issues he had encountered in his professional life before becoming self-employed. He was a barman. He was dealing with bottles and liquids. He sought a way to combine four or six bottles in one unit - and developed a transport tool with a handle. How innovative that was could be seen 60 years later: At the last Drinktec, a similar tool was presented as innovation. The first generation PDG invented the plastic crate, previously made of metal or wood. The owners let their business grow slowly, had only three employees at the end. Many of their developments have not been patented.
François Desfretier, the current owner, explains how the company became a family business: Desfretier's father worked in sales at the French company Massilly, still active today as a producer of metal packaging. His dream was self-employment. The takeover of PDG took place when Monsieur Gaston had reached retirement age and wanted to sell his company. That was in 1981. Desfretier: "It was a family business, right from the start. We, the family, lived in the company. My father supervised the production with an audio babymonitor, day and night he was there for the company and the production, and we were right in the middle." The various sectors of the plastics industry were served, as well as the automotive and packaging industries, also beverage crates were still produced.
During the 1980's, the company specialized in thin wall packaging and closures. A first used machine from Netstal was purchased. "We were very competitive - a small company with low administration costs." And then PET came into play: customers who had been supplied with Thin Wall Packaging asked Desfretier senior to produce base cups for the emerging PET bottles. No problem for the thin wall specialists.
But not permanently, because the modern petaloid base made the product obsolete, almost overnight - a disruption of the 80s.
Again, it was the customers who - almost overnight - were looking for a solution: Can you supply us with preforms? So, switching the production of preforms happened more or less automatically: The company now benefited from the experience gained in the handling of injection moulding. And there was hardly any competition, the industry was too young. Netstal developed the PETLine at that time. "That's how we came together with Netstal, the start of an intensive partnership," says Desfretier today. The preform business developed quickly and in 1990, a new factory was built.
François Desfretier joined the company in 1996 after completing his studies in Mechanical Engineering. He has a penchant for technology, for solving technical challenges, but also knew how to handle economic issues. PDG had a difficult time back then. Investments were needed in order to move from small business to medium business.
A hurdle of many family businesses, a double hurdle in the PET business: Small businesses serve smaller customers, have small-volume orders. This requires frequent replacement of the moulds, constant changes to the machine set-up. In addition, the preform weight has been steadily decreasing and moulds have had to be replaced to keep pace with modern developments. In the still young industry, the machines also continued to develop. Investment remained an issue. PDG invested continuously, in the year 2000 the first blowing machine was acquired from Sidel.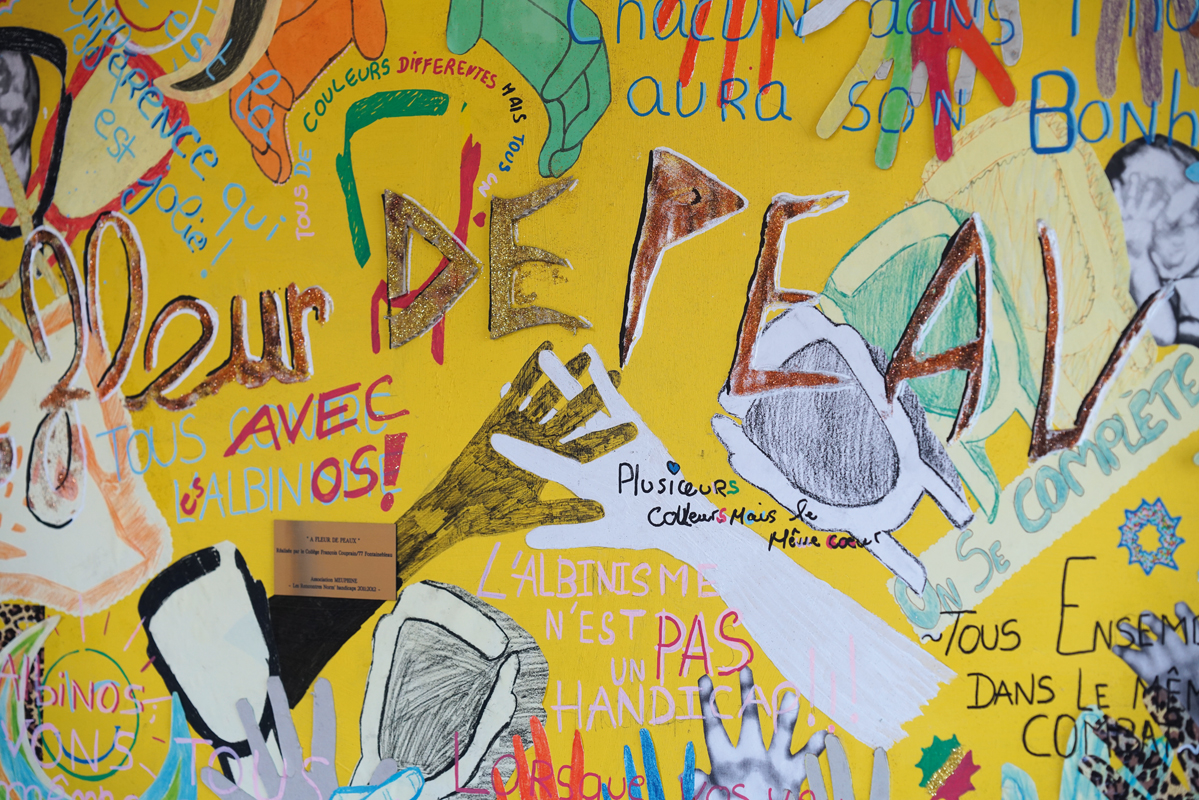 Fig 1: Picture in the PDG lobby - 2000 - "Starting of PET bottles production"
Specialist in specialities
Desfretier: "We have realized that we can become specialists in specialties. So, in 2006 we developed the lightest preform for Nestlé for a squeezable yogurt container and also produced the container. This was our starting signal for developments and opened doors for us. Our customers recognized our potential for development, as well as our willingness to take risks. We had proven our knowledge, both in injection moulding and in stretch blow moulding. In all modesty: our reputation rose. Another innovative product was a plastic jar with cut off shoulder for chocolate powder. And then, in 2008, came Prelactia, the two-layer technology."
Prelactia is a joint development of several partners. According to Desfretier, beside PDG, Netstal and Molmasa, a Spanish mould maker, were the main players in this technology. Perhaps it was at this time when a special value for PDG was established: intensive, long-term, trusting relationships with partners. For Netstal, an experienced engineer was part of the team: Alain Viron had previously worked as Production Manager in the first and the second PDG plant. Desfretier: "The idea for the Prelactia technology was born when we wanted to develop, together with Molmasa, a mould without a preform cooling station. This should avoid the investment in this very cooling station." The principle: The tool has 2 horizontally grouped levels. After the injection process on the lower level, the preform stays on the core, moves to the upper level and once again drives into the mould, where it cools down while the injection process repeats on the lower level. It quickly became clear that this design was not limited to avoiding the cooling station, but that the upper level could be used for another injection process: overmoulding. "Very funny," says Desfretier, "initially we produced preforms with a blue and a clear part or preforms with stripes. Funny but expensive, nobody wanted to pay for it." A very special request from a local customer, Laiterie Saint-Denis de L'Hotel, today LSDH, producer of fruit juices and dairy products, drove the development forward.
The aseptic filling should be introduced for juices. The system was tested with milk. It was assumed that if it works with milk, then it works with juices. The tests were successful, the aseptic filling of juices was thus paved the way. At the same time, however, the potential for milk was recognized - only the light barrier was missing. LSDH entrusted PDG with this task. "Together with Alain Viron we have developed a preform with an inner gray layer and an outer white layer using the overmoulding process: Prelactia was born. "In France, we are the main supplier of preforms for UHT milk," says Desfretier.
Today, PDG is facing the requirements for recyclability of opaque PET bottles. "We continue to decrease the content of titanium for example. In a few months we will have something to say about it."

Flexibility and motivation
Sustainability and recyclability are the big challenges of our time. How does a medium-sized company like PDG handle this? Desfretier: "For me, a threat is both an opportunity and a challenge." The entire industry is affected, the smaller and larger companies must find solutions, first and foremost for the customers, for the environment as well as for their own company and employees. "We remain flexible, are highly motivated, also from our experience. If you can turn a threat, accept it as a challenge, and ultimately be successful, you win. We have already achieved this several times."
Talking to François Desfretier also reveals that partnerships have become more important, that the strength of connections and relationships lies in finding solutions faster and more effectively. "This is necessary, especially to solve recycling issues," says Desfretier. PDG is member of ELIPSO, the French association for plastic packaging. Desfretier is also President of Forum PET France: "Cooperating with colleagues and competitors will help to find solutions, because, together, we are stronger. Yes, we are fighting each other in our daily business, but together we are stronger in helping our global business."
Internally, partnerships at PDG have always played a major role: "We very much appreciate our long-term cooperation with Netstal and Otto Hofstetter. We work closely together with Sidel and Piovan. We are currently developing with Stefan Bock and Mahir Aktas, first the Preblow, now the Mint Tec technology. Desfretier: "These new developments are heading in the right direction: saving material and weight, reducing energy consumption and improving the carbon footprint. The idea is excellent and the effect on the reduction of the weight of a bottle can very well be shown on a lab scale. We are now in the position to finalise this development under production conditions. We analyse and optimise the productivity and reliability of the technology under industrial conditions. That means we are now also looking at how it works with day and night shifts, on the weekend. Generally speaking: How fast can the system be stopped and restarted?"
Collection and reuse
Circular economy, closing the loop - this has already been achieved for PET and is being pursued globally with great verve. In addition to the established recycling processes, new, innovative chemical and biological processes are taking the stage, and the major recycling machine suppliers are joined by start-ups such as Carbios, Green3 or Closed Loop. Desfretier also knows that collecting the material is one of the keys to tackling the problem, and that not only in the use of rPET is the cure: "The goal should not only be to use more rPET. The goal should be to collect and reuse our own material, the packaging we have produced in our region. In France, the collection rate for PET is about 55%. An increase is desirable and necessary."
When asked about their own experience in processing rPET, Desfretier reports that PDG is using between 25 and 50% rPET for its preforms. Thus, the production runs stably and with high reliability. The demand is increasing, so are the prices. The situation of recyclers has changed completely: For many years it was difficult to sell rPET, recyclers were in a bad position because the material was not in demand. Virgin material was easier to process, and often cheaper. Desfretier also gives an outlook into the future: PDG is considering producing its own rPET material. It is not yet clear which technology should be used, mechanical or chemical recycling. In principle, however, it must also be considered whether it makes more sense for large companies to specialize in the production of rPET. Rather global interests than one's own profitability could make the choice: "Perhaps the quality would be better, maybe it would be more sustainable and therefore more ecologically sensible".
For his company, Desfretier sees challenges in Human Resources: Jobs in the production with shift operation are not particularly in demand. Highly qualified younger staff on the engineering level is also not easy to find. But here again, Desfretier demonstrates his entrepreneurial positive spirit, as he did in the discussion of technical-technological, environmental and sustainability-oriented topics: "How can I turn threats into opportunities?"