Overview of Vietnamese Beverage industry
According to the EU-Vietnam Business Network, the Vietnamese beverage industry is one of the fastest-growing fast-moving consumer goods industries, with a projected annual growth rate of 6% by 2020. Beverage consumption is estimated to reach 81.6 billion litres in 2016, with a forecast to reach 109 billion litres in 2020. Although the beer sector in Vietnam will have a modest compound annual growth rate (CAGR) of 3.5% by 2020, it will provide huge opportunities seen for investment, as the country's consumption is in the top 10 in Asia and with 42 litres in 2020 and has a favourable per capita beer consumption.
For the wine and spirits and non-alcoholic drinks sectors, CAGR is also projected to be 8% and 6.1% respectively / 1/.
Among non-alcoholic drinks, ready-todrink tea (RTD) has the largest market share. This category accounted for 36.1% of the total volume of the non-alcoholic beverage industry in 2017. Energy drinks, juices and carbonated drinks are the next three largest beverage categories, accounting for 17.2%, 14.5% and 13.4% of the total beverage market. Bottled or packaged as ready-to-drink tea (RTD) is one of the most popular drinks in Vietnam. In fact, this segment of the beverage industry has shown the strongest growth among all competing beverage segments. This segment accounts for around 35% of PET consumption in the beverage sector / 2/.
The RTD tea market in Vietnam is dominated by three companies: Tan Hiep Phat, Filipino Universal Robina Corporation (URC) and Suntory PepsiCo. Together, these companies account for more than 90% of the $1.96 billion RTD market (2.01 billion litres). Tan Hiep Phat is the market leader with 53% market share. The company used to hold more than 55% of its market share in 2012, but fell below 40% in just three years after a scandal in late 2015, when a fly was found in one of its tea bottles. The four biggest names in the Vietnamese beverage market include Coca-Cola Vietnam from the US, Suntory PepsiCo (a fully foreign-owned joint venture between PepsiCo and Suntory Holdings Limited of Japan), URC Vietnam from the Philippines and Tan Hiep Phat from Vietnam.
New investments in the beverage industry are expected to have a positive impact on the consumption of PET bottles in Vietnam. So Coca-Cola is currently looking in Hanoi for a suitable location for a new production plant. The new $300 million facility would be Coca-Cola's fourth production facility in Vietnam. This facility will reportedly produce both traditional Coca-Cola drinks such as Coca-Cola, Fanta and Schweppes, as well as more nutritious products such as Fuze Tea / 3/.
In 2017, Suntory PepsiCo Vietnam Beverages (Suntory PepsiCo) inaugurated the company's fifth manufacturing facility at Dien Nam-Dien Ngoc Industrial Park in the central province of Quang Nam. The plant has a maximum capacity of up to 850 million litres per year, with a total of 10 production lines. The factory is considered to be one of the largest and most modern Suntory and PepsiCo plants in the world. The factory is located on 14 hectares, with a total investment of about $56 million. The factory has an inhouse facility for the production of PET bottles, equipped with machinery from KHS, Sidel and Krones / 4/.
In-house packaging is being maintained and developed by many beverage producers, but independent and professional packaging businesses are increasingly preferred by beverage producers.
Demand drivers for PET packaging industry in Vietnam
The steady economic growth in Asian countries is correlated with higher PET production and higher PET consumption as economic growth in these countries leads to higher beverage consumption. Continuous economic growth in Vietnam has propelled the growth of PET packaging consumption in recent years.
According to the General Statistics Office (GSO), Vietnam's GDP growth in 2018 was 7.08%, well above the government's target and consensus expectations. GDP growth was broad, led by strong manufacturing growth of 13%, bolstered by strong external demand / 5 /.
The outlook for 2019 remains positive, although growth in 2019 is expected to slow to 6.7%. However, this is still higher than the average global GDP growth which is expected to be at 3.54% in 2019 / 6/.
Foreign direct investment in Vietnam increased 9.1% to $19.1 billion in 2018, the government reports, marking the sixth annual record in a row, so capital continues to flow into one of the fastest-growing economies in Southeast Asia. FDI inflows are expected to support the beverage and PET industries and strengthen Vietnam's growing role as a manufacturing hub in the region.
Currently, 70% of the population is younger than 35 years. This is a strong demand driver for the beverage industry and indirectly for PET consumption. The emerging middle class of the country, which currently accounts for 13% of the population and is expected to reach 26% by 2026, is also expected to increase PET consumption in the coming years.
The middle-income population is expanding in large cities, including the capital and the southern commercial center Ho Chi Minh City, which are the largest consumers of PET packaging / 7/.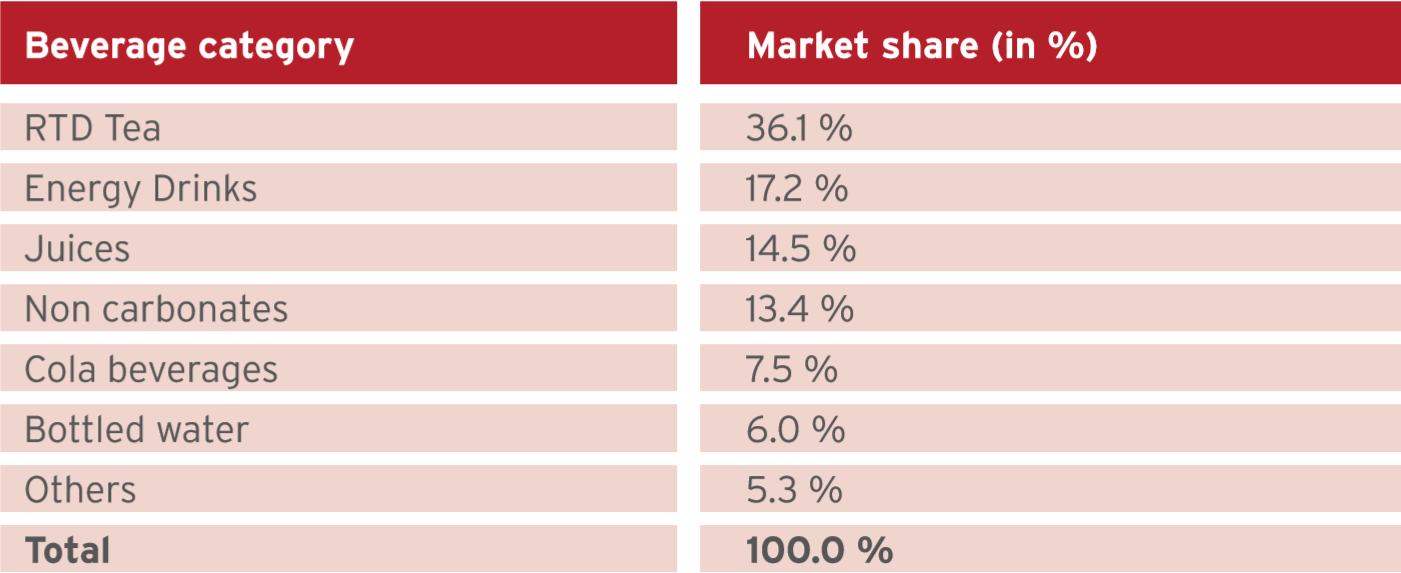 Table 1: Non-alcoholic beverage industry composition in Vietnam
PET Producers in Vietnam
The Vietnamese PET bottle and preform production is dominated by eight mid scale and about a dozen small-scale producers, scattered in the north and south of the country. Currently, the Ngoc Nghia Group, the Bao Van Joint Stock Company (popularly known as BAVICO), a subsidiary of the Taiwanese PET manufacturer Hon Chuan, Hon Chuan Vietnam and the Minh Viet Packaging Company dominate the PET container and preform production of the country.
Ngoc Nghia Group
With a market share of around 35%, the Ngoc Nghia Group is a leader in the Vietnamese PET bottle and preform industry. Starting the PET bottle production in the country, Ngoc Nghai opened its first PET production facility in the Tan Binh district of Ho Chi Minh City in 1998. The company's second production facility for bottles and preforms was opened in 2003 in Cu Chi. It was followed by the third factory, which became known in 2007 in Tinh Tay Ninh as International PET, producing preforms and closures. The fourth production facility was built in 2010 in Linh Trung. In 2009, the company entered the food business, focusing primarily on the food business over the last decade.
In 2018, the company exited from its food business (Hong Fu Joint Stock Company) after working unsuccessfully there for about 10 years. In fact, the company's overall profit from 2010 onwards has suffered due to losses in the food business. According to the company's recently released annual report, the Ngoc Nghia Group closed the year 2018 with a net profit of $15.71 million. / 8 /.
With a total capacity of 5.0 billion PET preforms, bottles and 6.0 billion closures, the company supplies nearly 70% of its output to beverage producers in the country. The company exports around 20% of PET preforms to neighboring countries. NNG supplies PET bottles and preforms to a number of customers in Vietnam, including Coca-Cola Vietnam, PepsiCo Vietnam, Lavie, Masan Vinamilk, Tuong An Vegetable Oil and Unilever.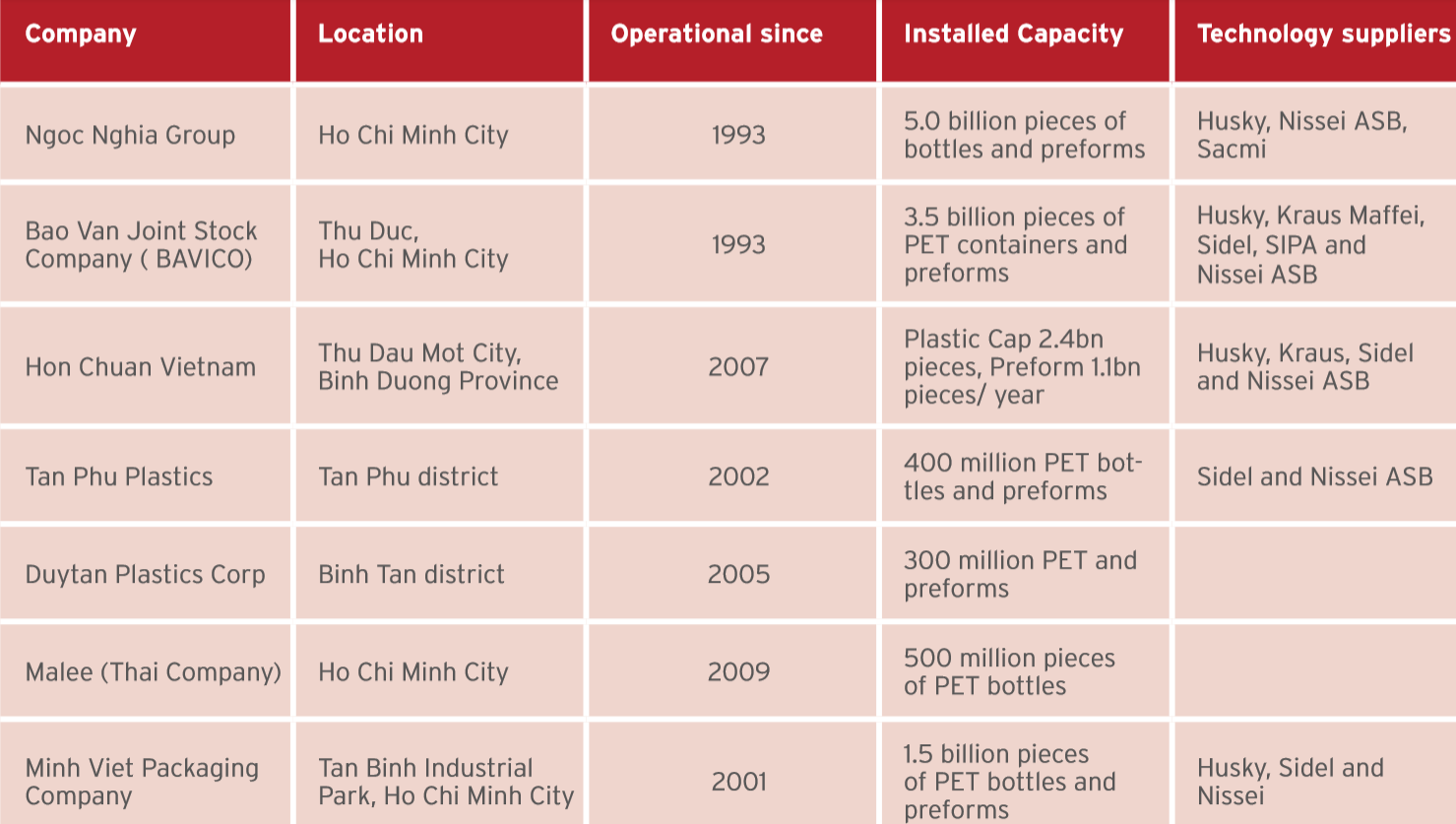 Table 2: Leading PET container and preform producers in Vietnam
Bao Van Plastic Joint Stock Company (BAVICO)
Bao Van Plastic Joint Stock Company (BAVICO) is among the largest producers of PET containers, preforms and closures in Vietnam. Established in 1993, the company has an installed capacity to produce 3.5 billion pieces of PET containers and preforms. The company produces PET bottles and preforms ranging from 13 grams to 120 grams, with a variety of bottle neck designs from 100 ml to 8,000 ml / 9/.
The company, which set up its first manufacturing plant for PET bottles with two injection blow molding machines from the Japanese technology provider Nissei ASB in Thu Duc, Ho Chi Minh City, has become one of the largest PET packaging producers in the country. In addition to its own production, BAVICO also operates in-house PET packaging lines for leading beverage producers such as Pepsi and Mikofood.
Minh Viet Packaging Company
Formerly a subsidiary of food and beverage producer Masan Group, Minh Viet Packaging Company now operates as a subsidiary of South Korean packaging company Doosan Corporation.
Dynaplast Packaging (Vietnam) Company Limited
Leading Indonesian PET manufacturer Dynaplast entered Vietnam in 2004 by setting up a factory in Binh Duong province in the south of the country. Over the years, the company has expanded and developed its business to five factories in Binh Duong, Hai Phong and Bac Ninh in the north of Vietnam. The company's major customers in Vietnam include the Masan Group, Unilever, Procter & Gamble, Wrigley, Perffeti Van Melle, FrieslandCampina, Nestlé, Kao and Henkel. The company also exports its product from a Vietnamese subsidiary to Procter & Gamble Philippines, Unilever Philippines and Unilever Korea.
Malee Group Public Company Vietnam
The Thai company Malee Group Public Company Limited entered Vietnam in 1992 to produce beverage products. The company operates a total of 12 production lines for 8 beverage categories with a total production capacity of 300 million litres per year / 10 /.
In 2009, the company invested in a PET packaging unit for in-house production of beverage packaging with an installed capacity of 500 million PET bottles per year. In January 2018, Malee acquired 65% of the Vietnamese Long Quan Safe Food JSC. Malee intends to expand in Vietnam and increase its production capacity in Vietnam. LQSF produces mixed fruit juice, green tea, drinking water, jellies and carbonated soft drinks with a wide range of packaging formats such as PET bottles, cans and glass bottles with a production capacity of 300 million liters per year /11/.
Foreign Companies in Vietnamese PET packaging industry
Over the past five years, a number of foreign companies have penetrated deeply into the Vietnamese PET market and built factories there. New investments in modern retailing are expected to further increase the demand for PET containers in the country in the coming years. According to the Vietnamese Ministry of Planning and Investment Statistics, the wholesale and retail sector ranked third in attracting foreign direct investment in 2018, with registered capital of $3.37 billion, or 10.3% of the country's foreign direct investment. Hon Chuan Group, the leading Taiwanese manufacturer of PET packaging, established the Hon Chuan Vietnam Company in 2007 and built a factory in Binh Duong. With an installed capacity of 1.2 billion preforms, the company supplies a number of beverage manufacturers in Vietnam /13/.
Leading Thai producer Srithai Superware Group, which operates two manufacturing sites in the country, has recently announced plans to invest in the construction of a third factory in Vietnam. The Indonesian company Dynaplast has also made significant investments in the production of PET packaging in the country. Dongwon Systems, a packaging unit of South Korea's Dongwon Group, entered the Vietnamese PET packaging market by acquiring a controlling stake in Tan Tien Plastic Packaging and Minh Viet Packaging in 2015, with costs of $ 96 million and $ 21 million, respectively. Tien is the largest packaging company in Vietnam, with sales revenues of $70.8 million last year. Customers include Unilever, Acecook, Ajinomoto and Vinamilk. Minh Viet, spun off from Masan Group, one of the leading beverage companies in Vietnam, is specialized in flexible packaging and PET bottles /14/.
All the above mentioned companies are subsidiaries of major packaging companies in the world, with a client portfolio that includes multinationals such as PepsiCo or Coca-Cola.
__________________
References:
1 https://evbn.org/vietnam-beverage-industryreport/
2 https://english.vietnamnet.vn/fms/ business/203888/the-struggle-in-the--2-billionbottled-tea-market.html
3 https://vietnaminsider.vn/coca-cola-plans-to-build300m-factory-in-vietnam-reports/
4 https://www.vir.com.vn/suntory-pepsicoinaugurates-fifth-factory-in-quang-nam-50067. html
5 https://english.vietnamnet.vn/fms/ business/215128/vietnam-s-gdp-growth-rate-in2018-highest-in-11-years.html
6 Bi-annual report of World Bank on Vietnam, Report published on 1 Dec 2018)
7 https://www.worldbank.org/en/country/vietnam/ overview
8 http://cafef.vn/nhua-ngoc-nghia-bat-chap-quy4-lo-nang-thanh-qua-ban-dut-nuoc-cham-kabinvan-mang-ve-lai-khung-353-ty-dong-tang-hon-88lan-20190126092135531.chn
10 http://malee.listedcompany.com/misc/ PRESN/20180228-malee-oppday-4q2017.pdf-- Refer page 20
11 http://malee.listedcompany.com/news.html/ id/625357/group/newsroom_press
12 https://vietnamnews.vn/economy/484878/ retail-sales-up-122-in-january. html#AKJdCMXGVDvxqgXB.97
13 http://www.honchuan.com/en/about/about_map119#map_236 14