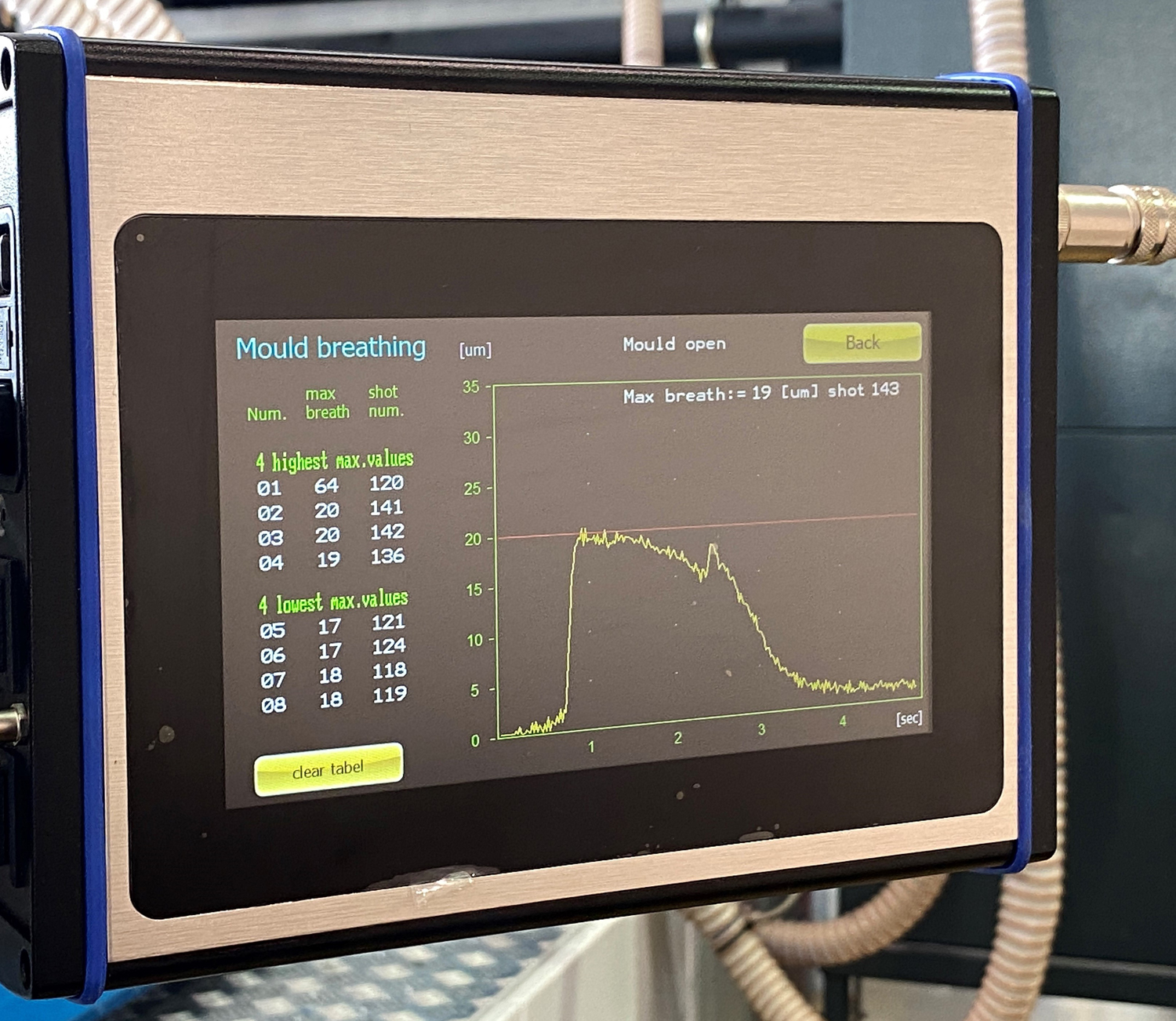 OH Xport incorporates a plurality of sensors in, on and near to the mould. The signals gathered by the sensors are submitted to a cloud-based data storage. The web-based Visualization Dashboard is accessible from anywhere via internet browser. It takes the sensor data and converts them into a set of well readable charts and diagrams. Those graphs represent the 'health condition' of the mould and moulding process. Decision makers are supported in their daily business. Decisions which are made on more transparent data lead to better results. Uptime can be further improved and the risk portfolio reduced. This is where OH Xport generates immediate and sustained value.
The technical target for OH Xport was to visualize what is not obvious to see. Plastic moulders now receive correlated process data from inside the moulding process. Signals which move away from their target values indicate potential sources of error. Process deviations can be detected before the visual inspection systems generate alarms on moulded product.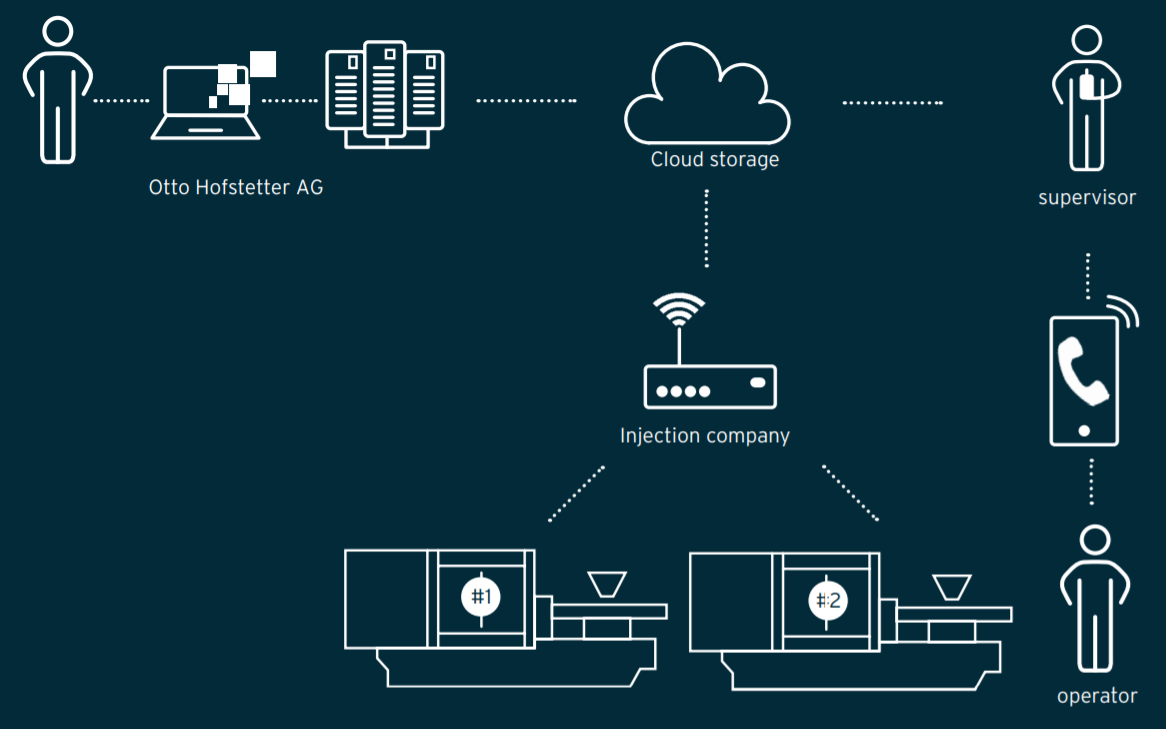 Customer value is created in several ways, for example when maintenance becomes predictable: True cost associated with dealing of unplanned production interruptions and production losses sum up quickly. OH Xport features packages that assist plant managers and machine operators with planning of appropriate corrective action. OH Xport is available as an entry version including mould shot counter, efficiency evaluation, stop reason evaluation. It can be spiced with additional packages. Selected packages are explained with pictures 3 to 6.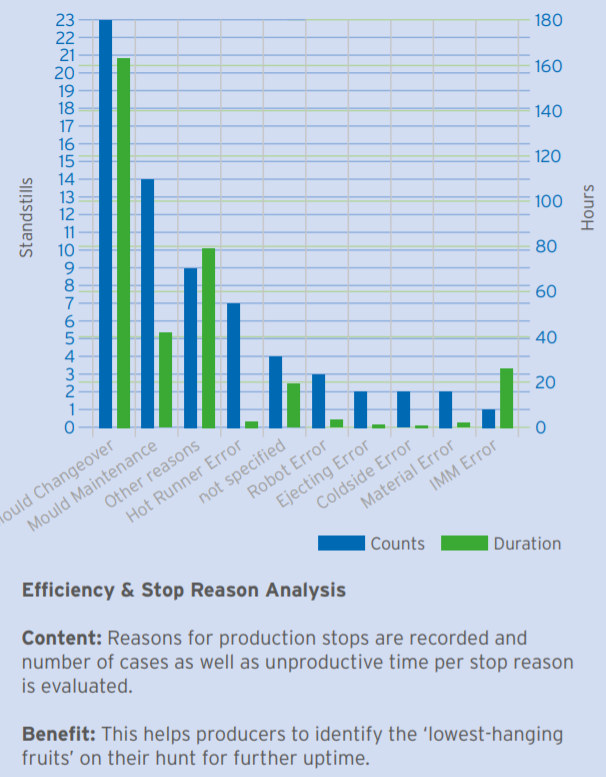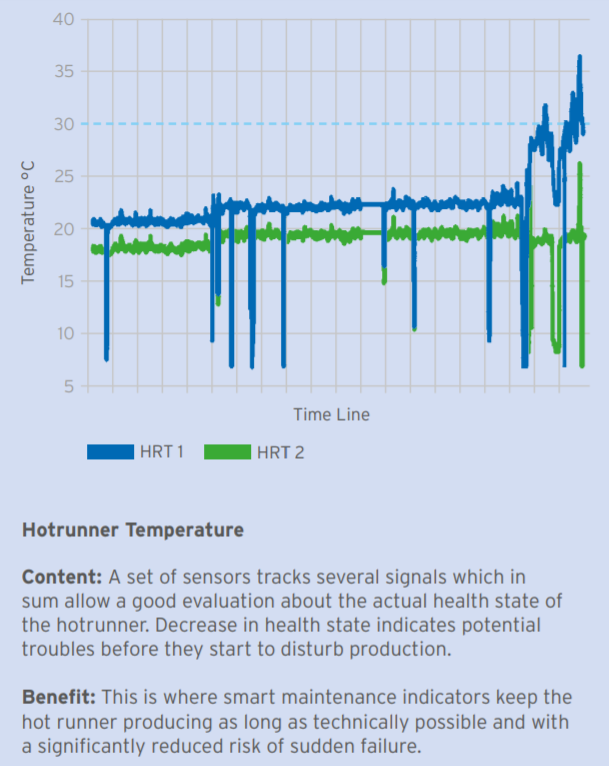 Data Visualization Dashboard: All data is visualized within the customer-specific area on www.otto-hofstetter.swiss. The figures 3 to 6 contain screen shots from the Visualization Dashboard. The dash includes a convenient and demand oriented data selection along the time axis. All graphs come with low/highvalue indication, average/median-value indication, automatic data trending, and other functions. The screens are optimized for desktop, tablet and for mobile phones.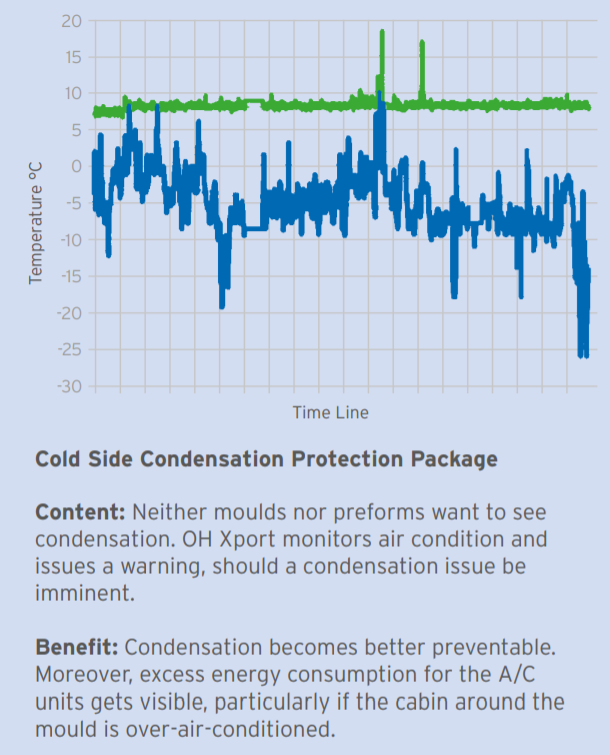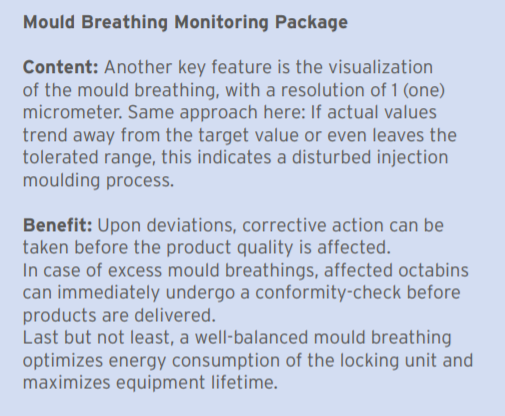 Data integrity: The experts from Otto Hofstetter were given the task of designing a system that would effectively assist the users, while remaining as isolated as possible from the customers production secrets. As a direct result, relevant signals are collected hourly only, or on specific events. Because data is submitted via SIM card, OH Xport is completely independent from customer's data networks. System users receive a personal login and password which allows to access the dashboard, however not the data storage itself. At same time, data can be made accessible for integration into existing customer dashboards.
For new moulds or as a retrofit: OH Xport can be installed on any injection moulding machine with a new or used mould from Otto Hofstetter. Installation is a matter of a few hours only.
Extended equipment warranty for new moulds: Together with OH Xport, customers can opt for one of two warranty packages which extend the equipment warranty for a new mould to up to three years.
OH Xport is a clever and easy to use touch screen device attached to the injection moulding machine, with a great impact on production optimization and risk reduction. This is how overall efficiency of equipment in injection moulding can be further increases, from day 1.