Injecting colorants or additives in liquid form during the production process gives significant advantages throughout the entire value chain. As a result of the products' high level of concentration, the supply and storage of liquid colorant is simple and easy to manage. This applies both to high volume products where orders may be for several tons and also to niche products where volumes are smaller and for which a twenty-kilo drum covers the need of several months of production. Liquid colours require less warehouse space and lower transport volumes, thus reducing the overall logistics impact.
On its arrival in the production, the liquid product reveals its full potential. Dosage levels are minimal (an additive or transparent colour may have dosage as low as 0.001%). The product is metered directly into the screw without the need to pre-blend, which would dirty the hopper, requiring extra cleaning and machine down time and affecting the productivity.
Liquid colours offer a high potential for customization, meaning that they represent the optimum solution not only in terms of shade, but above all in terms of compatibility with the overall process: machine type and configuration as well as temperatures, cycle time and other production parameters. Product composition can therefore be adjusted depending on these variables, based on different pigments and dyes, concentration and viscosity levels. There are no limits to the potential of a liquid colorant, which can produce special effects, such as metallic, pearlescent or fluorescent, but can also be formulated together with an additive (UV absorber, optical brightener, process aid or acetaldehyde reducer) and can even be suitable for use with a barrier PET.
All these aspects are applicable both in injection moulding of preforms and also in PET sheet extrusion for thermoforming, which is constantly gaining ground in the packaging sector.
Here too, the liquid technology offers huge quality advantages: colour uniformity can be obtained at low dosages and with short processing times regardless of sheet thickness, thereby reducing scraps both at the beginning and during industrial production. Colour changeover times are also considerably shorter than those for traditional solid masterbatch, thus improving production efficiency levels.
Besides the exceptional standards offered by the liquid colour or additive, there is also the potential to monitor its behaviour, adjusting its dosage instantaneously where necessary at any stage of production, as well as to assess the finished product immediately on its completion. As a result, this can truly be considered a system, which goes beyond a colorant or a product; it is a "guarantee" of production efficiency. This is what REPI calls the Total Quality Management System, an all-round support mechanism, for its customers, who consider REPI as a partner rather than just as a raw materials supplier (Figure 1).
FIG 1: Total Quality Management System
The Total Quality Management System starts at the colour injection point, where the product is dosed by means of a dedicated dosing unit (U2011), developed and engineered specifically to interface with any kind of injection or extrusion machine. The gear pump and the load cell (for the gravimetric control of the colour consumption) offer the highest precision even at low dosages. The dosage adjusts automatically according to the real screw speed. The unit constantly sends feedback on the screw run time and the colour consumption for each shot (Figures 2 – 4). A Wi-Fi connection allows for remote monitoring of multiple dosing units, providing regular control of the production process, particularly when several lines are running simultaneously.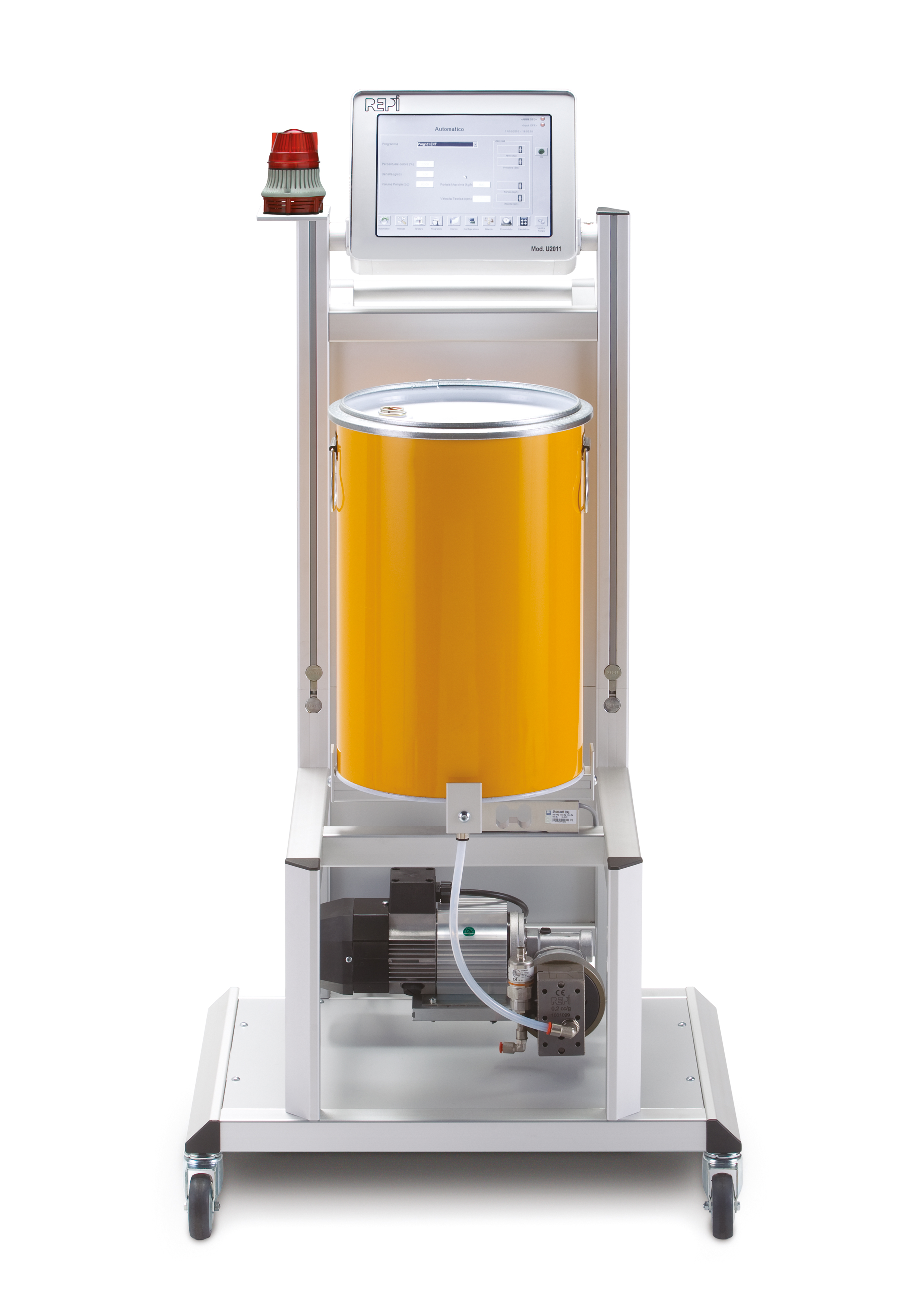 FIG 2: U2011 Dosing Unit
Data is recorded for each U2011 and can be reviewed at any time. Last but not least, the unit allows for closed-loop dosage, where maximum protection from external contaminants is essential.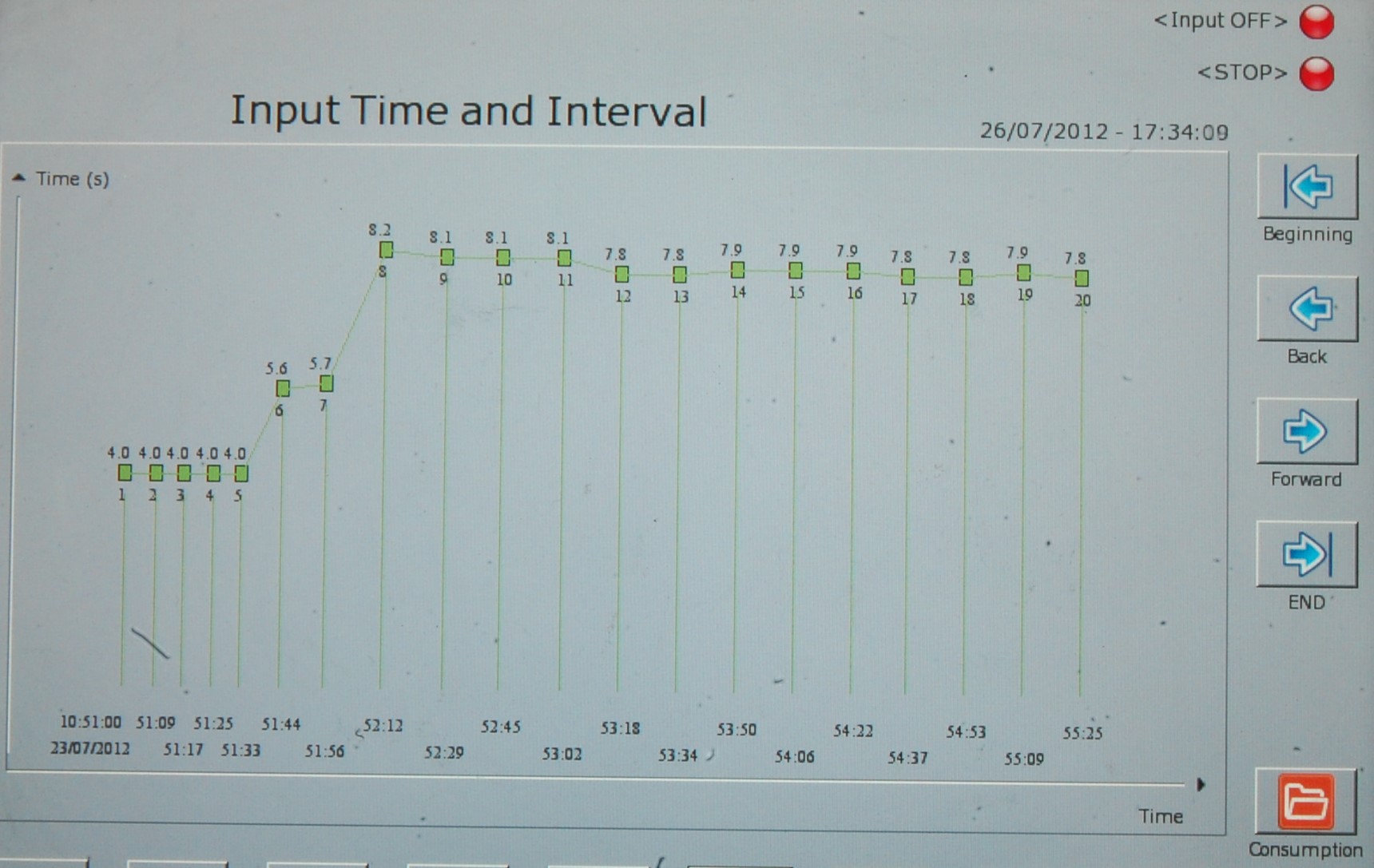 FIG 3: U2011 - Dosing consumption monitoring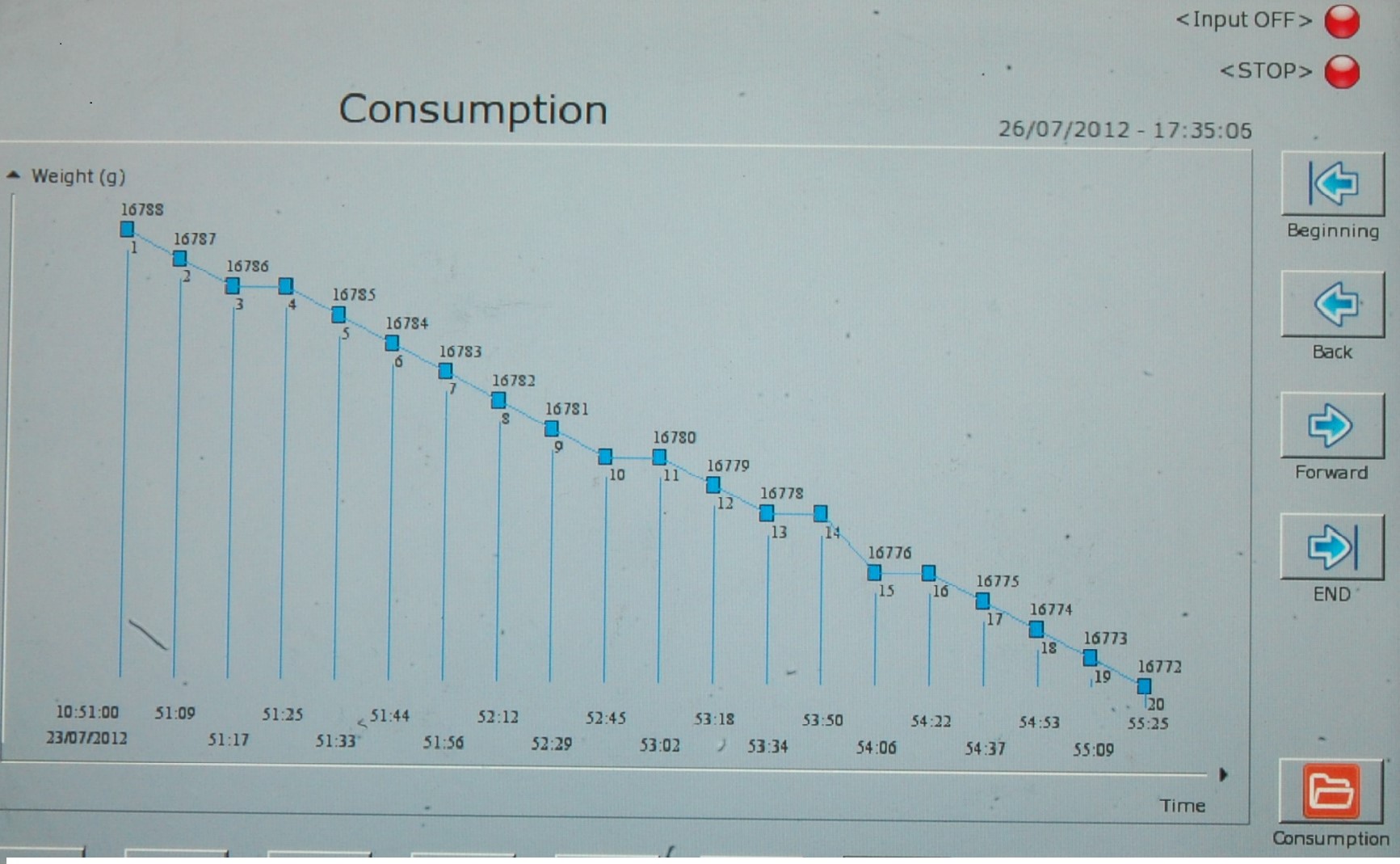 FIG 4: U2011 - Real screw run time monitoring
Currently the market considers REPI's U2011 to be one of the most reliable dosing systems for liquid products of its type, largely as a result of extensive developments and improvements made to the instrumentation based on the comments and feedback which REPI constantly receives from its clients.
Monitoring continues throughout the entire production process through the liquid colorant itself, since this is developed specially so that it not only does not interfere, but actually has a positive interaction with the client's own specific process parameters and conditions (the most frequently requested liquid additives include process aid, anti-block, slip additive and IV enhancer).
Once it has been extracted from the machine, the preform can be checked immediately by the operator using the Light Meter, a compact and portable instrument developed by REPI. This gives a more objective and consistent result than a visual check, without the need for specially trained lab staff. It is possible to analyse preforms of different sizes and neck (Figures 5 - 6). Once the standard has been set, the Light Meter can compare the opacity/transparency level of any preform (including those within the black range) and even show up the presence (or absence) of a colourless additive. All this is done next to the production line, enabling the operator to adjust the parameters in real time if necessary, thereby reducing scraps to a minimum. Three models provide the customer with total product control. These are Flash (for extremely dark/opaque preforms), RGB (to analyse the colour behaviour based on the wavelength) and RGB-UV-IR (additionally measuring UV and Infra-Red absorption).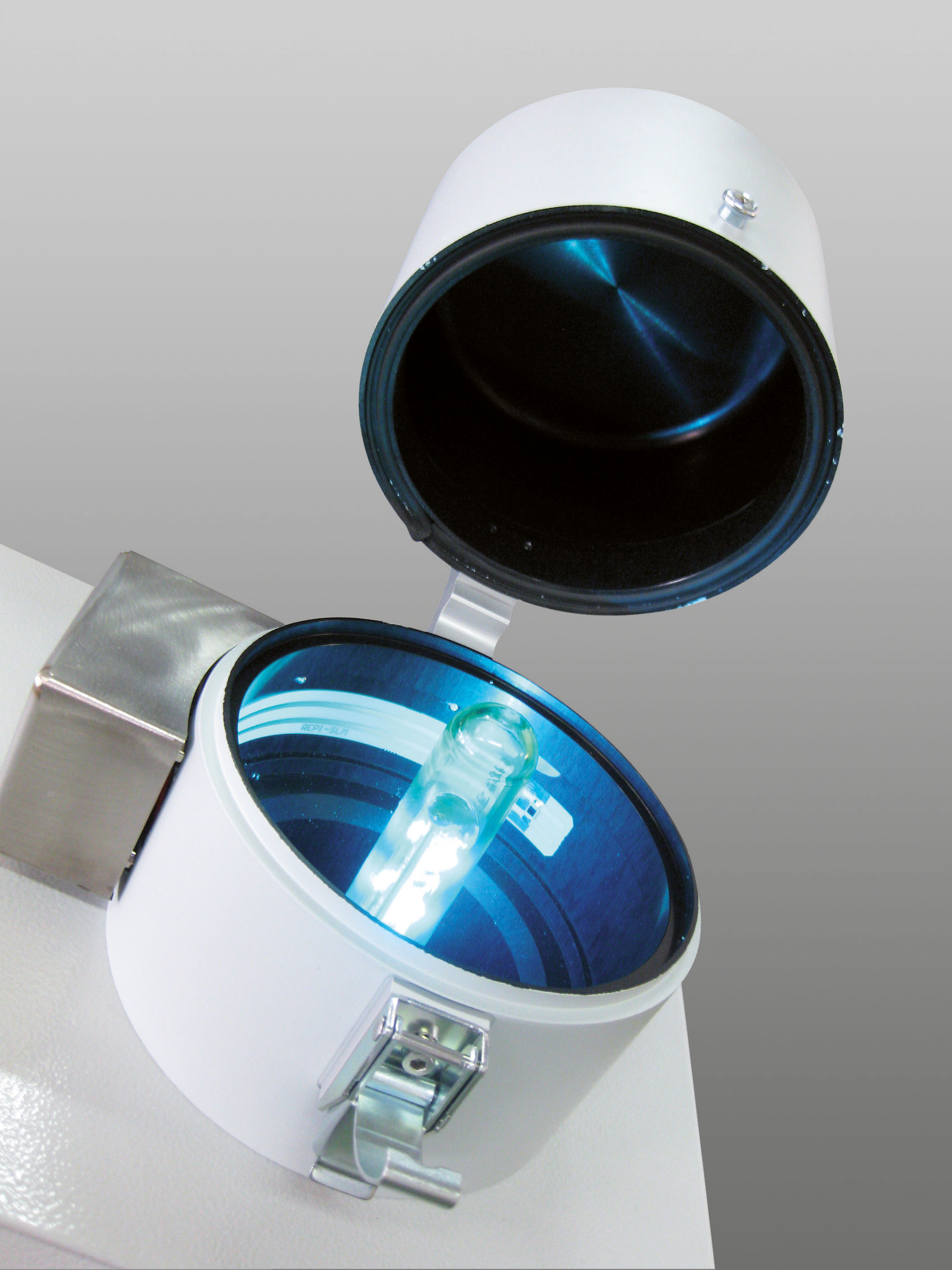 FIG 5: Light Meter
In tandem with the Total Quality Management System, REPI considers that factors such as client support, production experience and advisory services, both on site and remote, have equal importance. In some circumstances, these may represent the crucial variable that points the customers toward their final choice. Although technology may provide a remarkable support, in the end human relationships combined with the exchange of opinions and ideas still contribute to add value and to create long-term cooperation.
In REPI's view, the Total Quality Management System can be considered the response to the growing requirements of customers for a trustworthy partner. At their side this partner can offer both a product, the liquid colorant and additive, which provides exceptional performance, together with all those other important aspects that today can make a significant difference in the context of shorter production cycles, efficiency and productivity ratios and limited economic and human resources.
The future of PET colouring would now definitely seem to be within the orbit of liquid technology, which does not end simply with the product. Handling colour and additive properly is more and more important in plastics manufacturing. This is why users need a partner who not only supplies good quality products, but who can also offer know-how, experience and an all-round control system for their production process. This is what makes REPI far more than just a supplier: a trustworthy partner with whom to create and exchange value.
FIG 6: Light Meter RGB-UV-IR - XL