Strong global performance of
PET with flexibility is key to ensuring future success
On the world stage of the retail packaging industry, the PET bottle holds an enviable position, now ranking as the second most important pack format, second only to flexible plastic packaging in global consumer packaging demand.
Whilst total global retail packaging demand rose by 1.9% in 2014, PET stood stronger, outperforming with a 3.9% increase in 2014. This is indicative of the PET bottle's position as a pack format, the use of which brand owners are increasingly looking to expand, in order to differentiate their offer, to segment product categories and address different consumption occasions with the most appropriate shape and size to address ever-varying consumer needs. The PET bottle further holds a compelling position with the stand-up pouch, as being the two most innovative and fastest-growing retail packaging formats of today.
There is a pressing requirement from brands for greater flexibility from the packaging supply side, as brand manufacturers seek to innovate more regularly with new and often more customised/rejuvenated brand packaging designs for their food and drinks products. This invariably asks more of both machinery and packaging materials suppliers. The ability to be flexible in pack shaping and sizing for brands, both positive attributes of PET bottles and which enable PET to win market share, is often combined with an environmental positioning as brands pursue advancement in optimising their energy and packaging materials' use and production processes alongside the recovery, recycling and re-use of packaging materials, as part of their strategy to reduce their impact on the environment.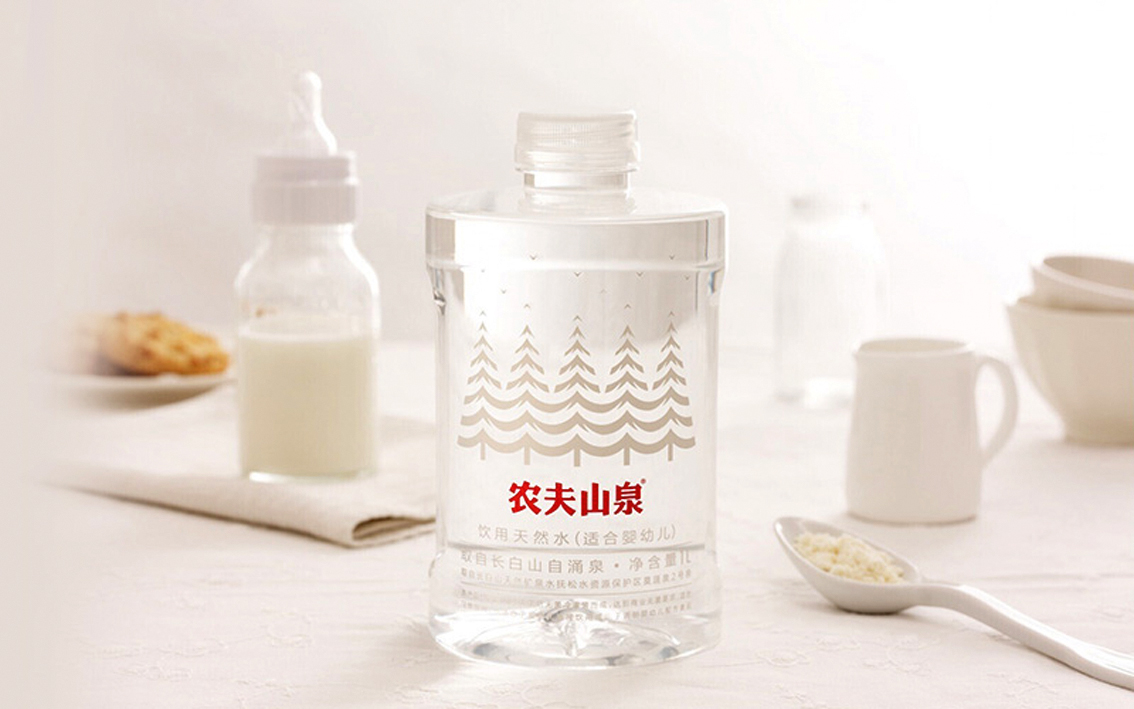 FIG 1: Nongfu Spring 1-litre PET bottle
PET's versatility in shaping bodes well as personalisation through packaging develops
In many of the less fast-growing consumer markets in Europe and North America alongside the faster growing packaging markets in Asia Pacific, Latin America and the Middle East and Africa, PET commonly outpaces other packaging materials because of its flexibility in form and size, especially in beverages when compared to arch rivals, such as the beverage can, glass bottle and liquid carton. The re-closability afforded by the PET bottles for on-the-go convenience remains a pertinent strength across food and drink applications.
Altering pack size, packaging design and its labelling are certainly becoming increasingly important tools in a brand's armoury and are apparent in brand packaging launches. These efforts are made in order to innovatively and more personally communicate with consumers as demonstrated with a number of brand campaigns. Coca-Cola's "Share a Coke" campaign must surely be cited as a pivotal example, in recent years, of a brand seeking to increase consumer engagement by taking a more personal approach, through placing the customer's name on the pack. The campaign was successful as it managed to assail declines in carbonate consumption with a positive return to growth thanks to the newly designed bottles and cans. Taking the UK as just one country case in point, a 1% decline in consumption of cola carbonate litre sales in 2012 was turned into a 2% increase in 2013 on the back of this design launch. This is certainly food for thought amidst the increasing health awareness amongst consumers and plenty of competition today from healthier beverage alternatives.
Since the "Share a Coke" campaign, other brands have adopted the personalisation route to communicate with consumers, including Nutella (Ferrero's chocolate and hazelnut spread) with jars that incorporate personalised labels to make a pleasing birthday, Christmas or even Valentine's day gift, whilst Evian's PET-bottled water was launched with labels for each day of the working week, from lundi to vendredi. These launches should not be dismissed as gimmicky and fun designed simply to engage with consumers and capture their attention. While fun these packaging designs may be, on a more serious note they are also symbols of today's changing brand packaging communication and indicate how successful consumer engagement with a brand also generates that all-important growth in brand revenues.
We expect to see more such developments and experience brand packaging designs to fit in with the very much more fluid, mobile and connected society in which we live and the intense competition between brands, with success likely to be even more apparent amongst digitally connected younger consumers. For the packaging industry, whether a packaging, label, closure or machinery provider, brands seeking such changes in design and a greater frequency of changes also necessitate greater flexibility in workings with packaging suppliers.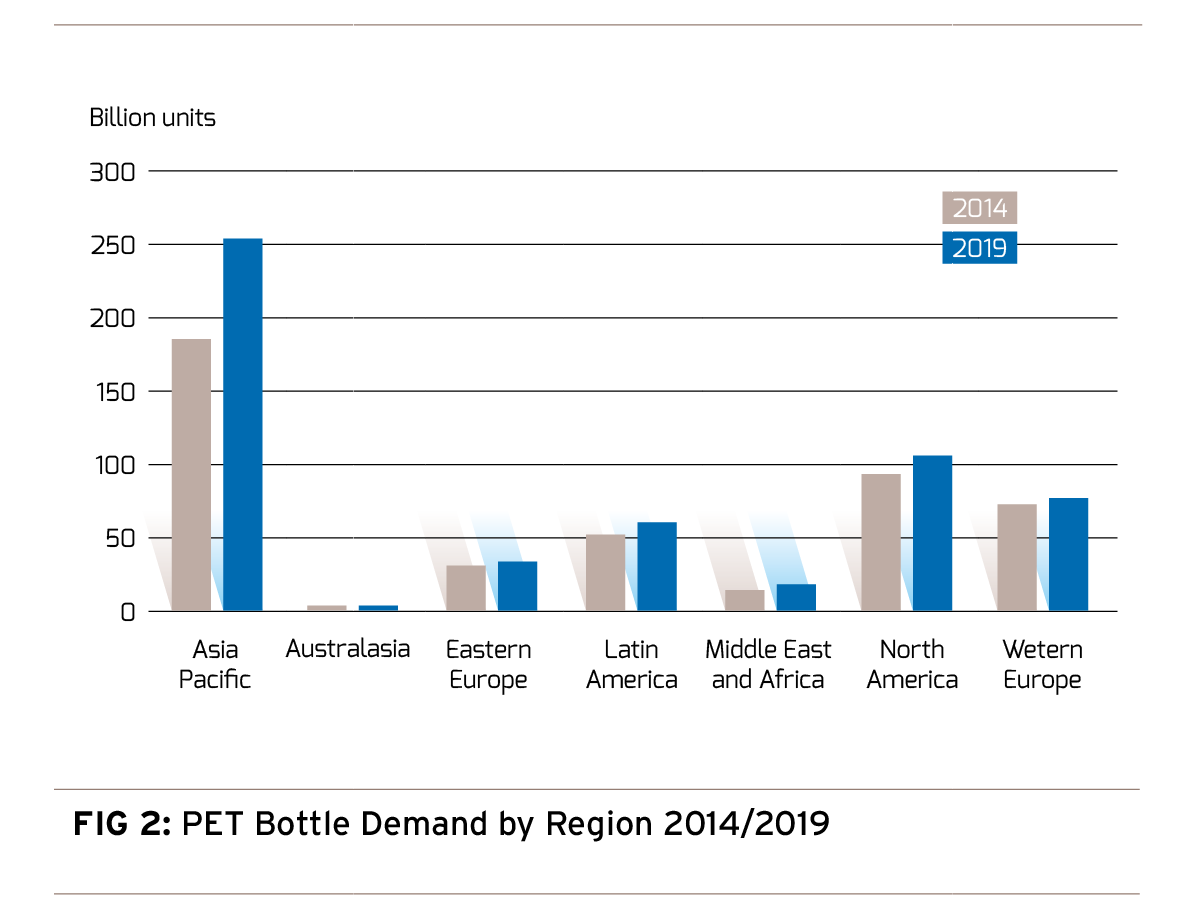 Asia Pacific, headline region for PET growth opportunities
In sharing with you some of our latest research from our summer 2015 publication for beverage packaging, Euromonitor International indicates an even greater regional strength and propensity for PET bottles within the Asia Pacific region.
Current global consumption of PET bottles in the retail marketplace - encompassing the needs of the beverage industry, but also foods, beauty and home care industries - amounted to 447 billion bottles in 2014. Some 41% of this global PET demand came from Asia Pacific, with this region's position set to intensify further with more than 45% of the world's consumption of consumer products packaged in PET bottles set to be in Asia by 2019.
PET spotlight on China
China is the number one, world-leading country for consumption of PET bottles, accounting for 26% of global PET bottle demand alone in 2014 and so a critical country to understand when examining the global prospects for PET. A couple of other big numbers on China to think on…China's requirement for PET bottles is set to expand by a further 9 billion bottles in 2015, 6 billion of which will come from the bottled water category alone.
The significance of soft drinks to PET's prospects in China is clear and this is very much shaped by the bottled water industry and players, such as Master Kong and Nongfu Spring and important year-on-year increasing consumption of bottled water by Chinese consumers. Other notable strong performing soft drinks categories this year include ready-to-drink tea and juice drinks with some interesting developments favouring PET from companies, such as Suntory, Uni-President and Wong Lo Kat.
Premiumisation of bottled water as impetus for value-added packaging growth in China
Premiumisation is a trend seen across a number of food and beverage product categories on a wider global scale as consumers seek to treat and indulge in products with high-quality ingredients, also those with added-health benefits. This is a trend we also see developing in the Chinese bottled water market and wider Chinese soft drinks market with even a noted increase in the weight of PET bottles to denote a better quality and premium bottle image.
In the past couple of years Nongfu Spring, the second ranking player in China, switched from HDPE to PET bottles because it is considered a healthier and safer pack type with the clarity of PET to assess water quality also perceived positively amongst consumers. We are also seeing innovation in premium variants of still bottled water, with Nongfu Spring serving to segment the water category with new product lines. These include the 1-litre PET bottle new this year for water that targets mothers and babies and which contains lower levels of sodium and mineralisation making it healthier for infants. The bottle features a clean, decorative on-bottle design marketing the brand's natural heritage and healthy water source, which is renowned in China.
For on-the-go consumers, Nongfu Spring has also extended its lines of bottled water featuring a push-pull style sports closure in 2015 in a 535ml size and a range of colourful illustrations on the bottles. These efforts are designed to appeal to younger consumers and ultimately add both volume and value growth to the brand's bottled water packaging sales.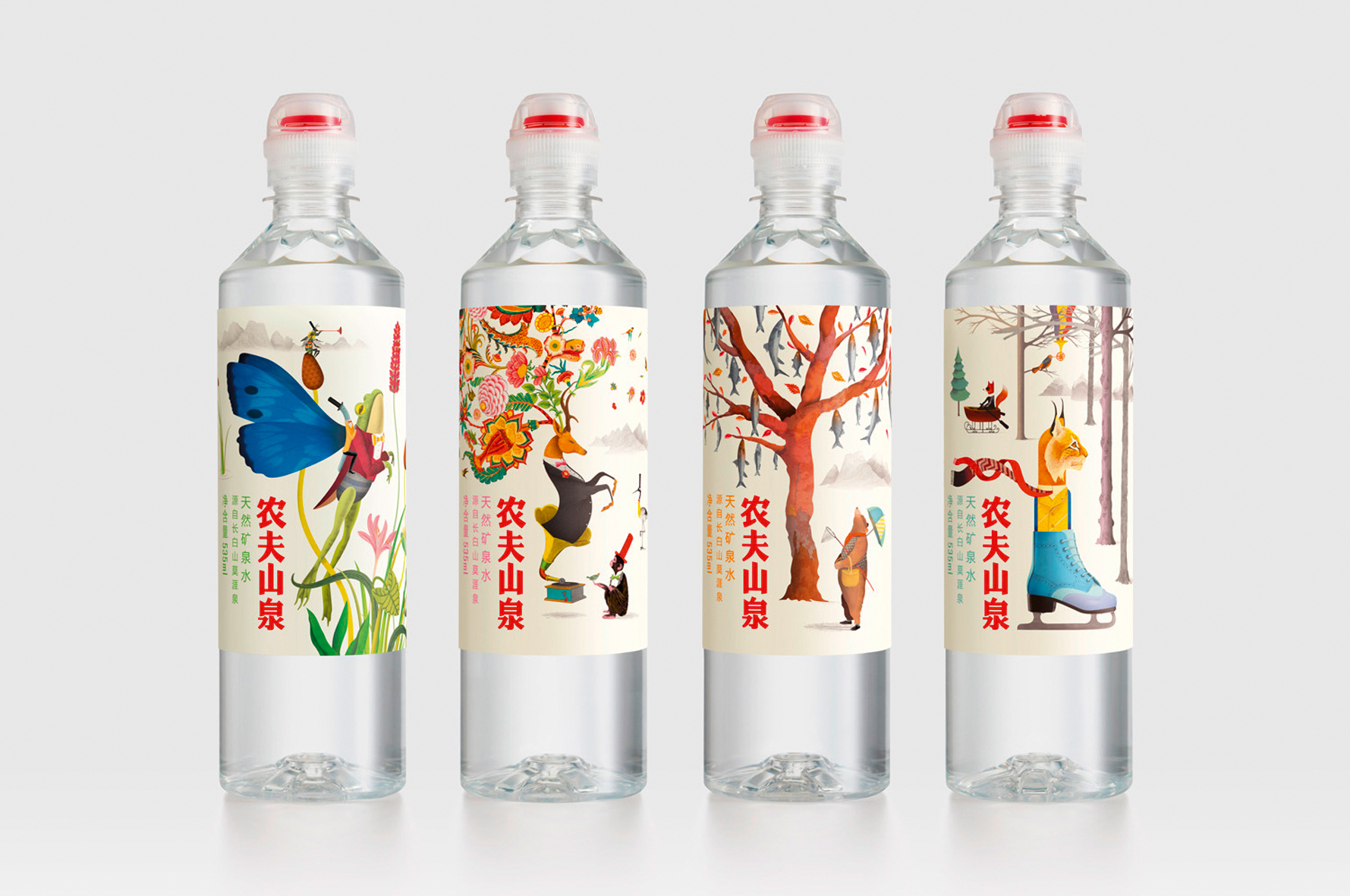 FIG 2: Nongfu Spring 535 ml PET bottle with beverage push-pull closur
Healthier juice and tea beverages are other winners for PET in China this year
All-round healthier attitudes surrounding food and drink consumption habits make for a strong outlook for PET in products, such as functional bottled waters and herbal teas, this year. This is because Chinese consumers are showing signs of emulating consumer behaviours in Western markets in seeking to reduce consumption of sugary carbonates and juices. For instance, whilst consumption across the wider juice category shrank in 2014, retail sales of reduced-sugar juice and fortified/functional juices both rose 5%.
Sales of ready-to-drink tea also rose with per capita consumption of 11.4 litres in 2014, resulting from the growing popularity of herbal teas that have a strong health profile in China. Furthermore, herbal teas in China, which have traditionally favoured the red beverage can, are showing some signs of change in favour of the re-closable PET bottle and in adding sizes, such as 500ml and 1.5-litre, to the mix, as was done by Wong Lo Kat.
Uni-President, one of the leading soft drinks players in China, is increasing its portfolio of health orientated juice drinks by adding sea salt for hydration, thereby also making the product suitable as a sports drink, retailing in a 500ml PET bottle. Meanwhile, Suntory has also launched more juice drinks in PET bottles using colour to denote new flavours with Suntory Qin Ning Shui (lemon flavour in a yellow bottle) and Suntory Qin Tao Shui (peach flavour in a pink bottle).
We are also seeing some gender-targeted design initiatives resonating well in brand launches in China in the fast-growing area of plant protein drinks as illustrated by launches in 500ml bottles from Wahaha and Bright, also serving to compete with the popular metal beverage can.
Meanwhile looking at pack sizing innovation in carbonates, Coca-Cola's 300ml PET bottle, retailing at circa RMB2.5, offers consumers a healthier portion size alternative to the more standard 500ml size and also competes with the 330ml beverage can that retails at circa RMB2.8.
Outside core beverage and food end-uses, China is further showing a growing propensity for PET bottles in beauty for high-end hair care products and as a break-through pack format in oral care. One notable example includes Perioe Pumping toothpaste from Beijing LG Household Chemical, which was launched in a PET bottle with a pump dispensing closure.
In upcoming issues of comPETence, we will discuss some of the brand initiatives and trends for PET bottles taking place in other world regions.