Keenpro Industry Corp. established in 2008. The founder, Mr. Huang, who operated KEENPRO self-branding during the establishment period with the concept of Honesty and Professional. In the past 10 years, it also obtained several patents, CE certificate, and ISO certificate to ensure product quality stability and safety. It is committed to the R&D, production, sales and service of PET automatic blowing equipment; it encourages the innovative value and refined products. The spirit of fast service creates maximum value for customers.
Keenpro fulfills the concept of eco-friendly and constantly researches and develops more energy-saving and carbon-saving machines. The products include the entry-level models of automatic blow molding machines for small enterprises to fully automatic blow molding machines to meet the needs of customers at all stages. The main components of the machines are imported components for mechanical stability. So far, we have a large customer base in Taiwan, Japan, China, Southeast Asia, Africa, and other countries.
EM, EX, LM series with complete blowing machine specifications meet the customer's requirement. The capacity range from 50mL to 10L includes mineral water, carbonated drinks, juice, tea, edible oils, cosmetics, detergents, and wide-mouth bottles. With the maximum output of 21000BPH, beverages and water plants could directly connect to filling machines to maximize investment benefits.
Besides, CR5K and CR6K series are suitable for hot-fill crystallized preform neck; the diameter of the crystallized preform neck could reach 38mm, with the output of 6000BPH, providing the customer the best solution of preform neck crystallized.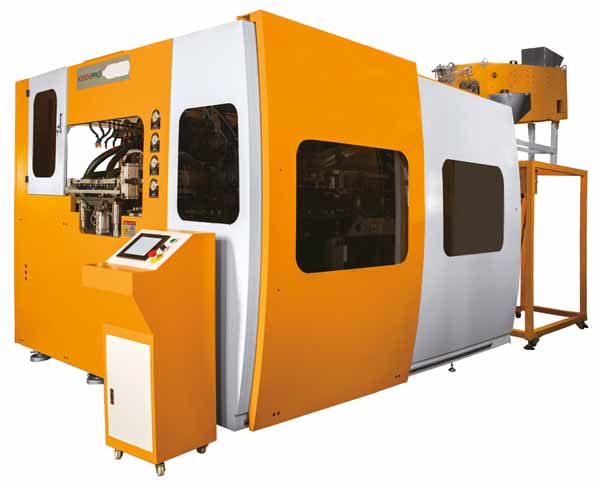 News
Get in Touch
KEENPRO Industry Corp.
No.221, Ln. 460, Sec. 1, Xinan Rd., Wuri Dist.,
Taichung City 41462
Taiwan
Tel: +886-4-23345536
service@keen-pro.com
www.keen-pro.com
Back